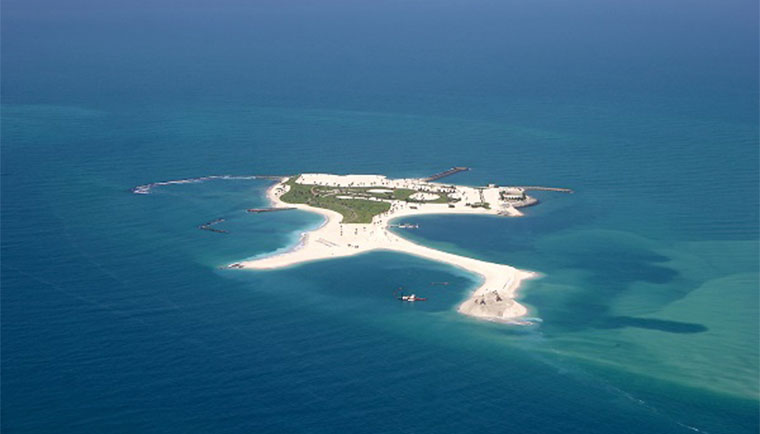 NOVEMBER 30, 2015 BY SAJJID MITHA
A Rare and Priceless Jewel in the Middle East
Earlier this month, Laveena and I returned to Dubai, to celebrate her birthday and also for the Diwali holiday break. Dubai is one of our favourite modern cities in the world. Known for its active nightlife, its gleaming high-rises which make for a stunning skyline, it's fancy cars, it's more than luxurious shopping malls and it's fabulous restaurants, Laveena and I look forward to our annual visits to Dubai.
Although often referred to by many as, 'artificial' and 'ostentatious', we are fascinated by the way in which Dubai's royal family has orchestrated development over the past few decades and how they have perfectly choreographed the coming together of a vibrant city, we just love returning to time and time again.
Our favourite restaurants in Dubai, to name a few, include Pierchic for their delicious seafood menu, Roberto's for the fine Italian food, Zenghe's for Chinese, Le Petit Maison for French and of course Nobu and Zuma for Japanese.
We arrived in Dubai on November the 7th. Laveena's birthday was on the 9th. I had spent the last few weeks doing some choreography of my own and although I didn't plan to present Laveena with a model city of Dubai, I did visualise an out of the world vacation experience for which I began my research late in September of 2015. After weeks of net surfing, lengthy discussions with my sister in law Shamira, who has high hospitality standards in her DNA and several back and forth emails to GM's of various resort properties across the Middle East, we settled on an island property called Zaya, introduced to us by our dear friends, the lovely Janaki and Bharat Grover.
On the eve of Laveena's birthday, on November the 8th, our private limousine drove us from Dubai to Abu Dhabi. The 150 km long drive which took us no more than an hour, was smooth and more than pleasant and we both noted that there wasn't a single halt along the way, not even for a traffic light. As we entered the emirate of Abu Dhabi, we passed Ferrari world on our left and shortly afterward took a right at a sign which read 'Saadiyat'. Zaya has a nice reception area set up at the main pier. We were welcomed by Tarik, and were told that our speed boat which was to take us to the resort island, would arrive shortly. We waited 10 minutes, during which time we were told that Nadia Zaal is the CEO of Zaya retreats and is responsible for the spectacular resort we were about to experience.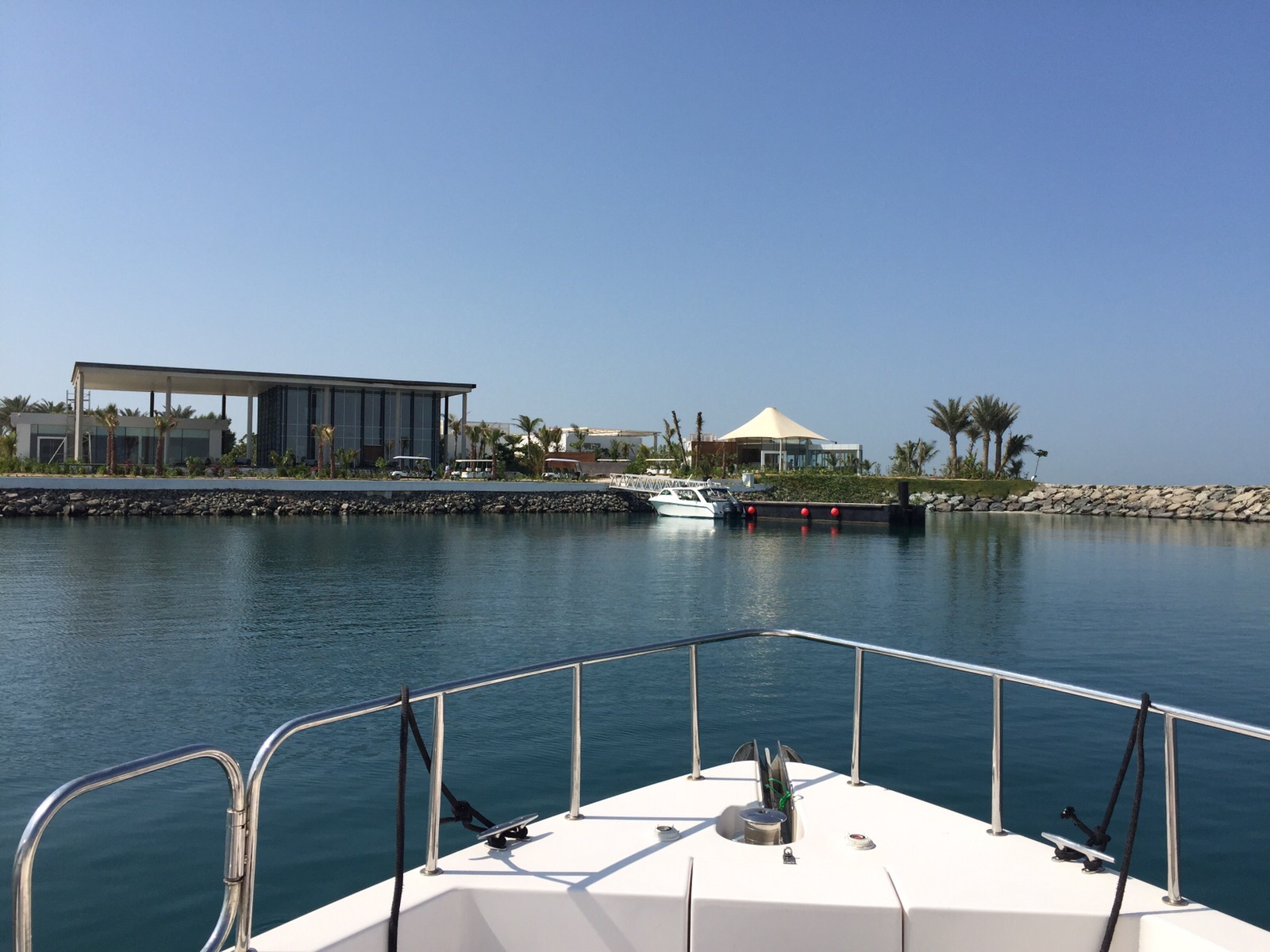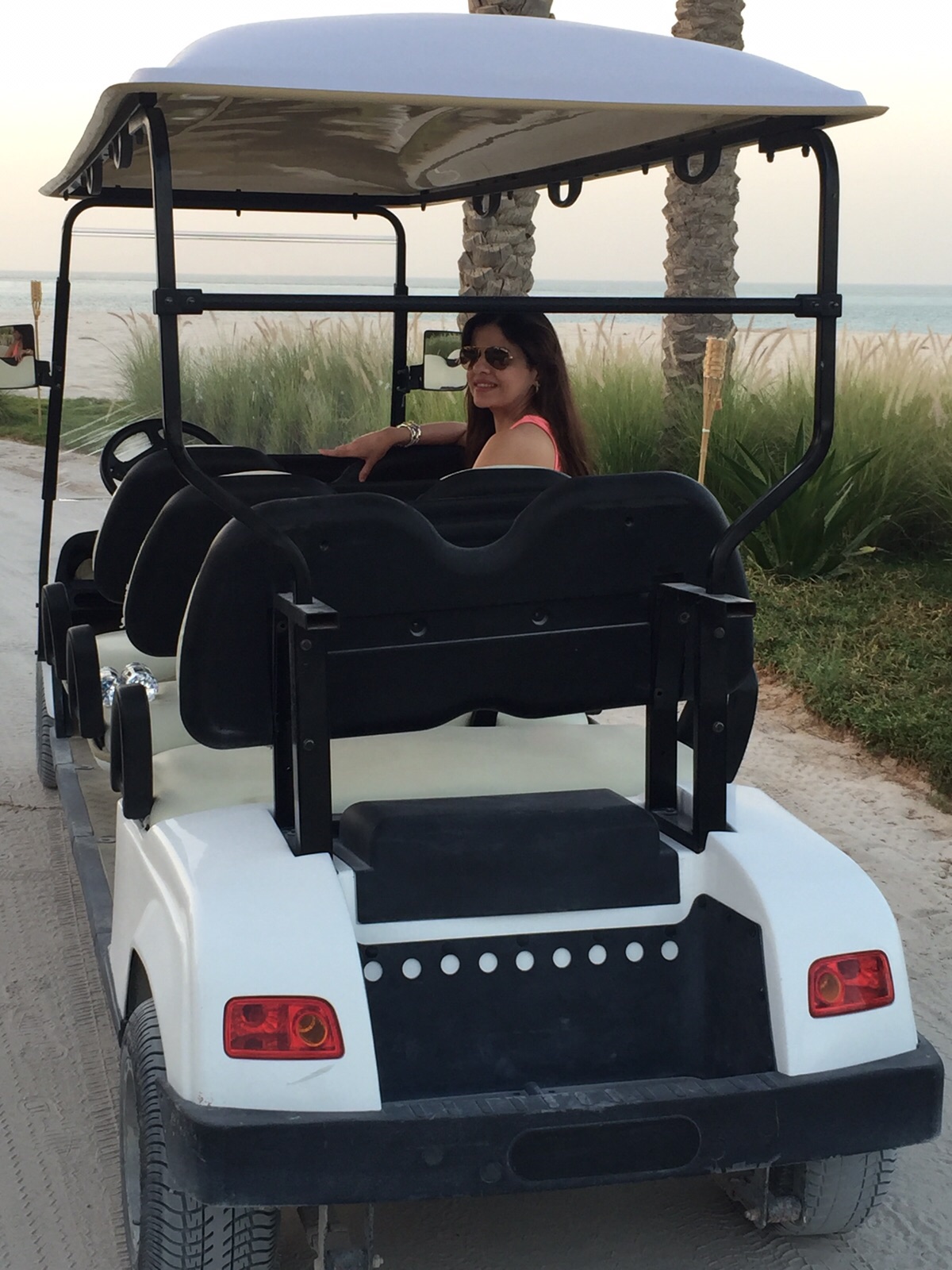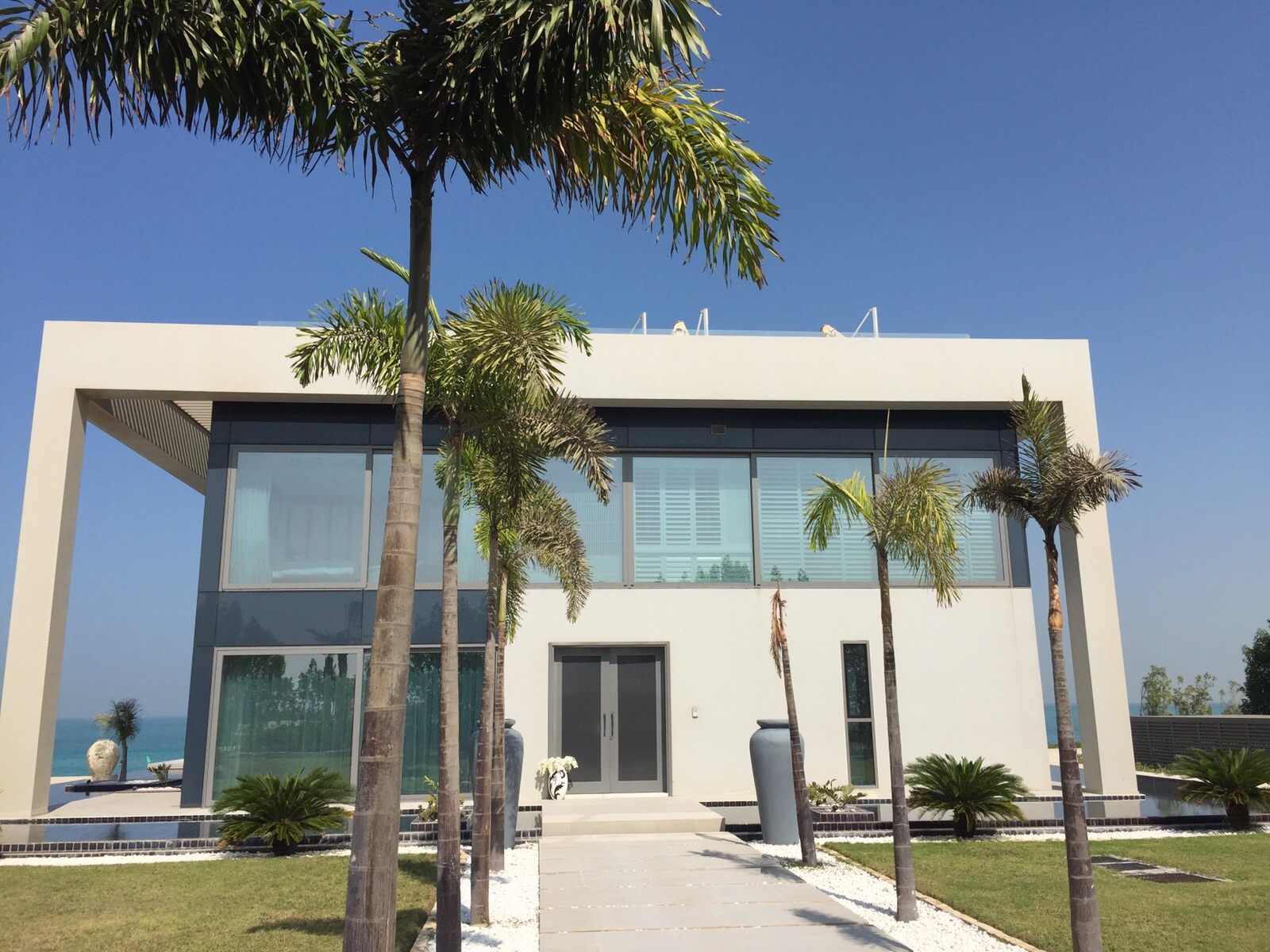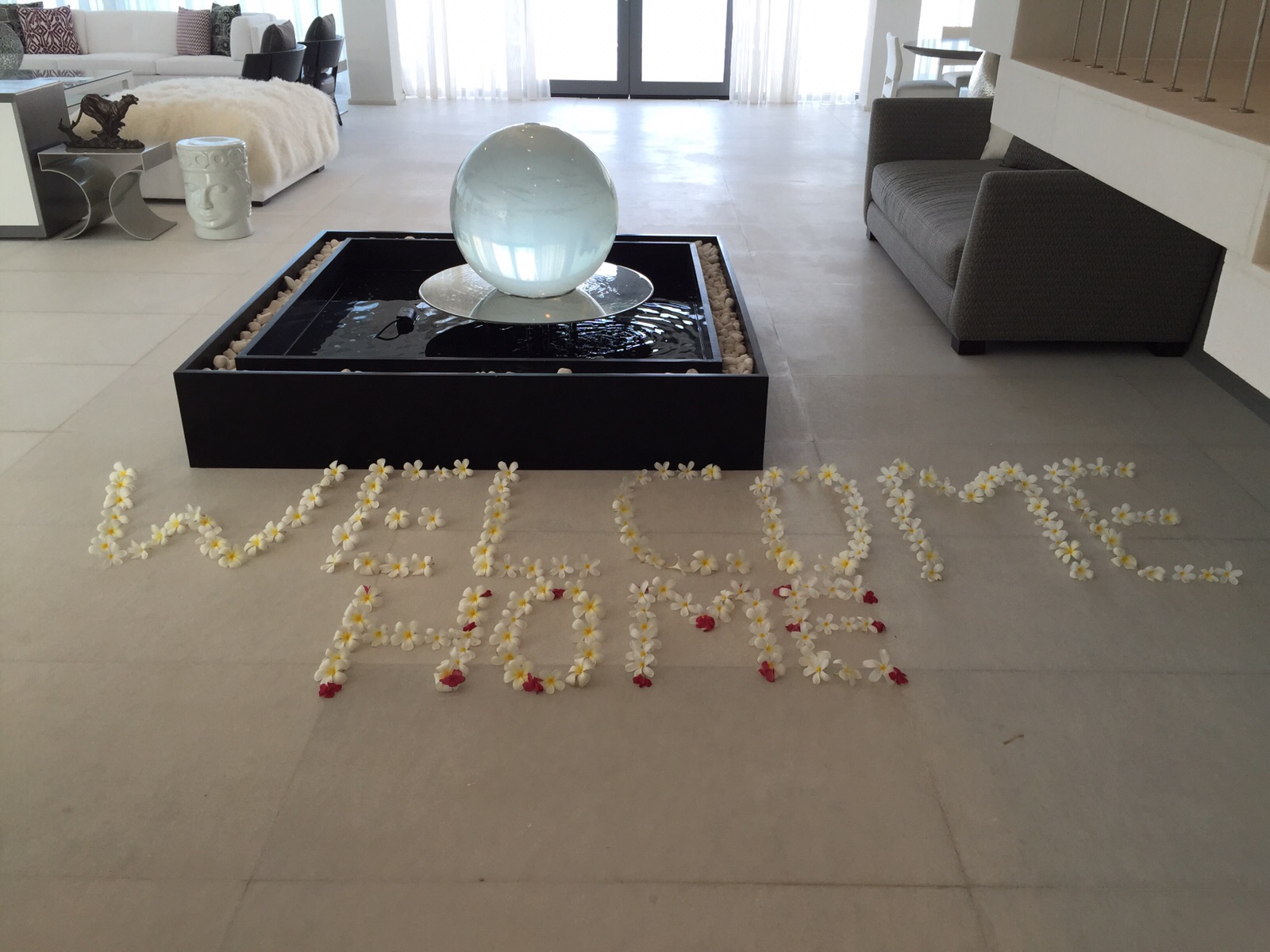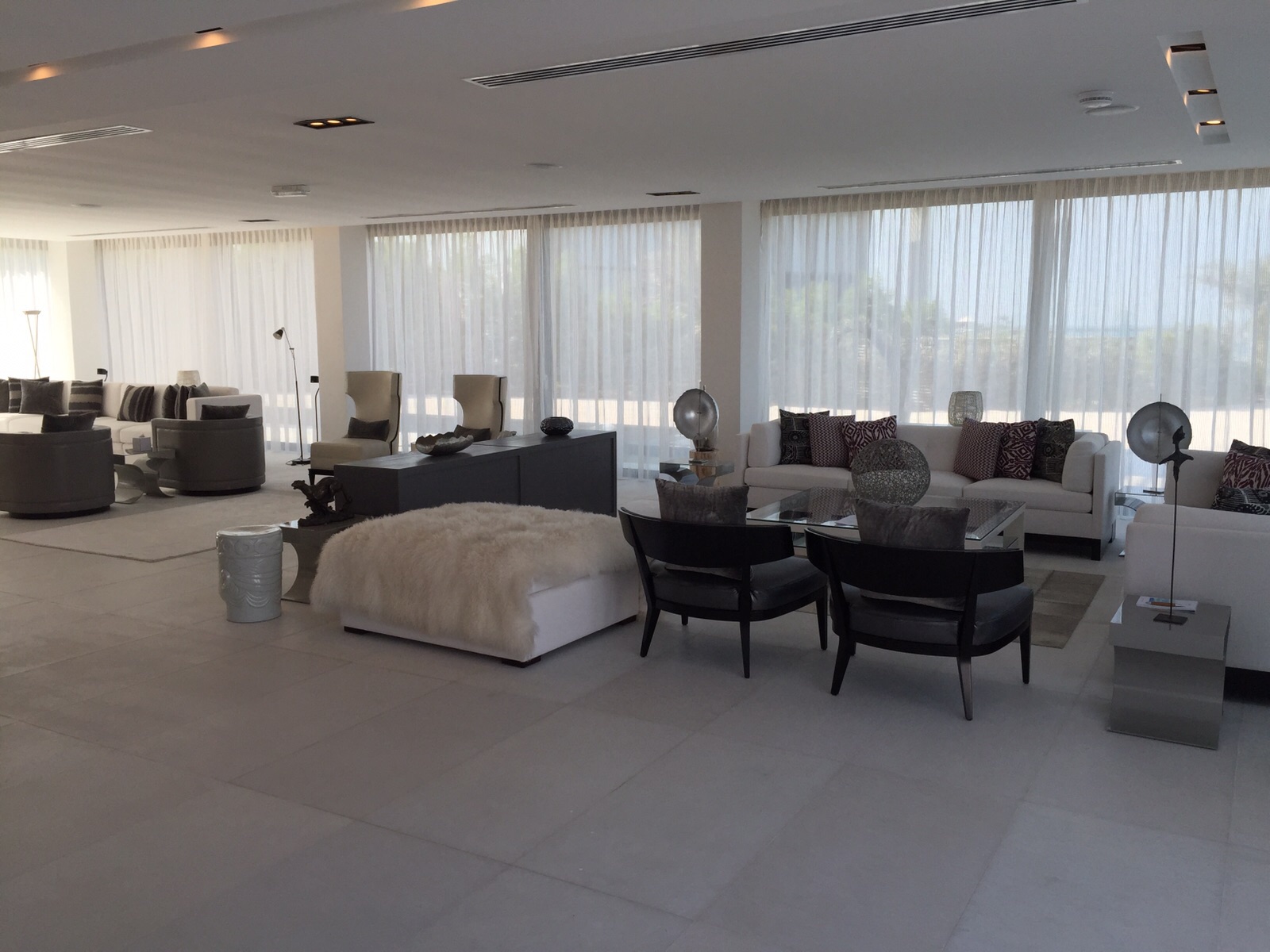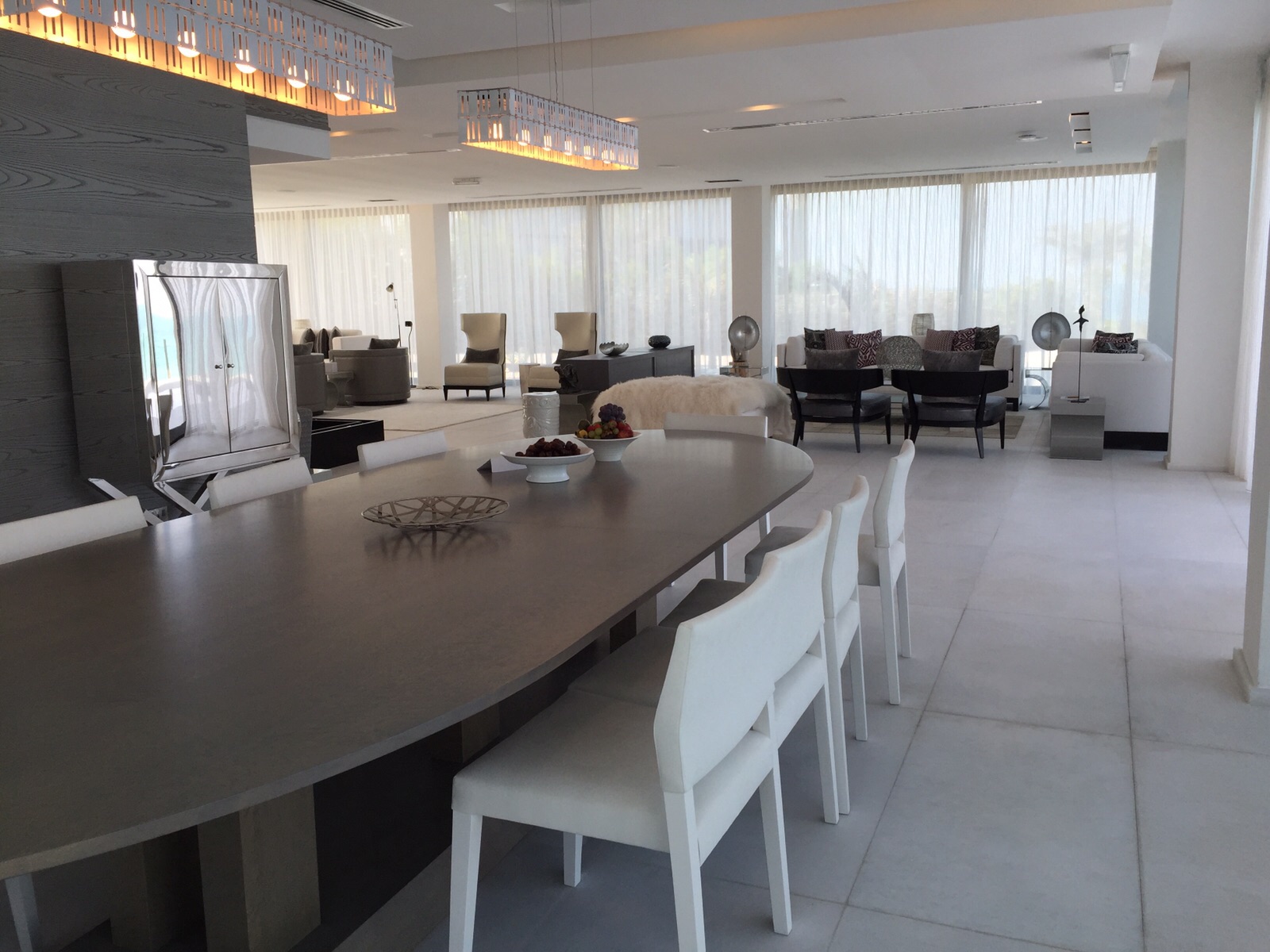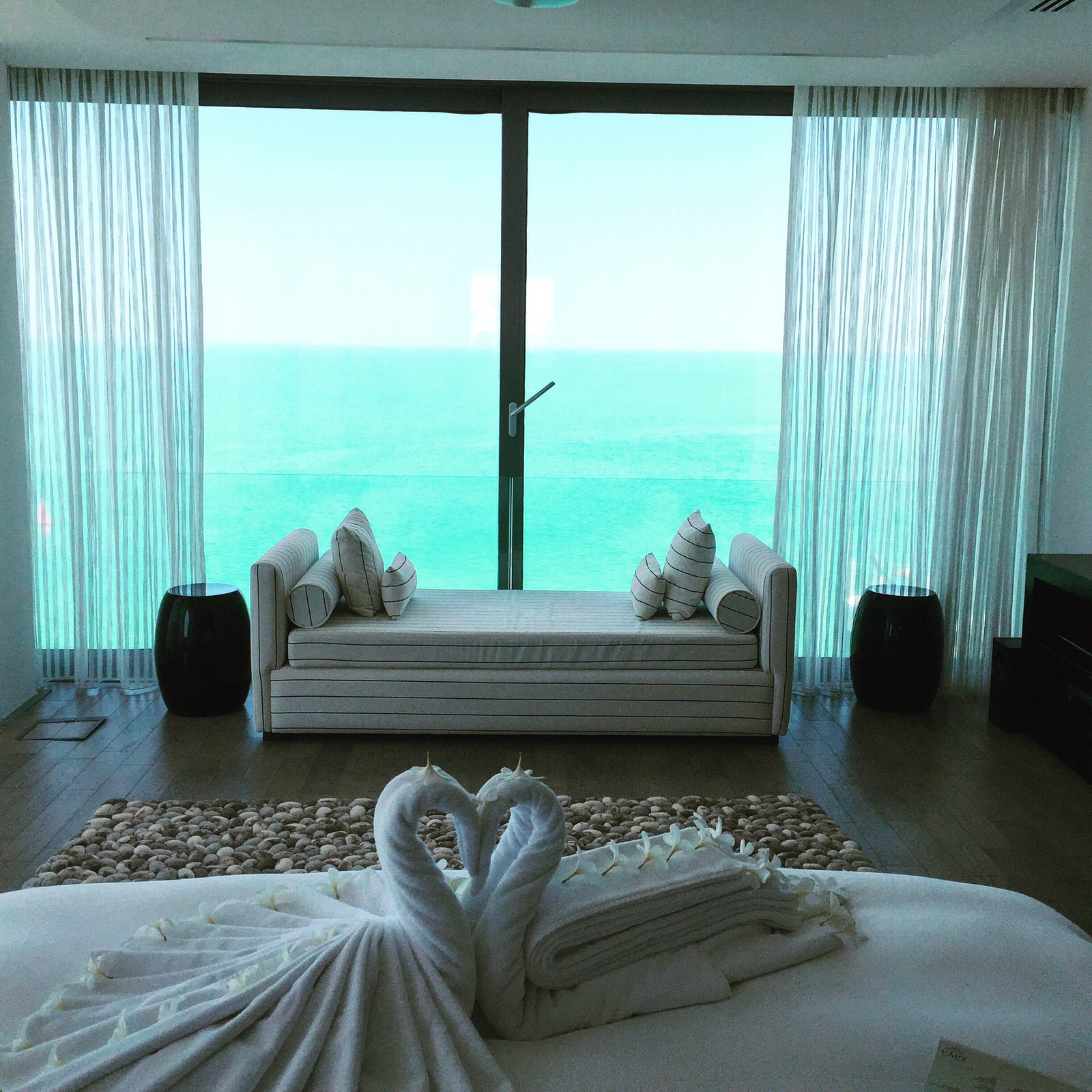 I hopped onto the boat and helped Laveena on after me. Once our bags were loaded, we saw a group of four rushing through the doors of the welcome centre, to get onto the boat. We introduced ourselves and were told that Zaya encourages day visitors too. Nigel and his friends were looking forward to spending the day on what they were promised would be an island which showcased luxury living at another level with fabulous restaurants, an infinity pool, white sand beaches and turquoise blue waters, all a short speed boat ride away from Abu Dhabi. He said that guests could arrive at the island by speed boat, helicopter or even on a sea plane.
As the motor on the speed boat roared to life, with a thunder and a roll, we excitedly braced ourselves for the adventure which lay ahead. Our boat raced past what appeared to be mangroves and expensive beach front properties and motored on to the open seas.  A short 12 minute ride later, an island appeared, dotted with very large sized luxurious villas. Zaya Nurai Island has 32 luxury boutique beach villas with private pools along with 23 uber luxurious private residential villas. Waiting to welcome us when our speedboat docked was the ever charming, young and pretty General manager at Zaya Nurai Island, Norliza Omar. She greeted us with a warm hug, promised us that our stay would be a memorable one, introduced us to our butler 'Joe' and said that she would meet with us later that evening at a dinner she was hosting for us. Another member of the hotel staff handed us cold scented towels and a delicious welcome drink. Thankfully, there are no cars on the island and to ferry us to our room we had to hop onto a golf cart. Joe drove us toward the beach front villa we had booked for our stay. Along the way Joe pointed out to where the restaurants were and showed us the tennis court, the helipad, the water sports centre, the yoga studio, the gymnasium and the spa. We couldn't help but notice how green the island was and appreciated the landscaping, which was lush and vibrant, despite the harsh desert conditions. The golf cart soon came to where the beach villas were and we wondered which one was ours as Joe drove right past them, one after the other. I whispered to Laveena that Norliza may have handpicked the most remote beach villa to ensure our privacy. I let her in on the fact that I had been in touch with the GM for several weeks and had told her how important it was that I made this holiday a truly memorable one for Laveena. We finally came to the last of the 32 luxury beach front properties, but Joe didn't stop here either. He continued to drive on, prompting me to believe that he wished to show us the private residential villas before checking us in at our villa. And I was right, for soon we drove up to a line of exquisite luxurious water villas, each with uninterrupted views of the azure blue arabian gulf. I casually asked Joe if we would get to see one of these luxury villas from the inside. He nodded and drove up to the one located near the tip of the island. Our golf cart came to a halt and we walked through the private garden area of the villa and up to the main door. Joe used a set of keys to let us in. As we walked through the doors, both our jaws dropped in sheer amazement at the opulence of the interiors and the generous and spacious living area.  Laveena's eyes noticed a flower decoration on the floor, spelling out the words, 'welcome home'. I noticed that the flowers were fresh and I asked Joe if the owners were expected later today. He smiled and said that the management had for Laveena's birthday, gifted us this remarkable upgrade to the four bedroom 933 square meter water villa which promised the ultimate in comfort and luxury with a private pool and a wooden deck with endless views of the stunning blue ocean. For us, this was an instant glimpse into infinite luxury. While the living area amazed us, we found the bedrooms to be even more fabulous. Clean and straight lines with a modern contemporary decor which showcased predominantly white and grey colours, perfectly paired to balance the blue of the infinite ocean view, clearly visible through the ceiling to floor windows. I noticed an iPad on the side of every bedroom door. Joe explained that we could control the music in every part of the villa from any of these iPads. Ironically, the very first song I found on the playlist was,  'what a wonderful world'. With the volume level on high, Louis Armstrong's voice streamed through the villa. It was a mesmerising feeling and a perfect start to our holiday. There are 12 four bedroom villas on the property and we felt blessed to be staying in one of them.
As soon as Joe left, Laveena and I set out to explore our villa at leisure. With a nespresso coffee in hand, we walked to the edge of the wooden deck where the sun lounge chairs were set up. We both lay down on the hammock for two and looked out at the blue expanse of the ocean. Laveena thought she saw a dolphin and gasped as she held my hand and asked me to look in the direction, her finger was pointing in. And there I saw, not one, not two, but four magnificent and graceful creatures. Both our cell phones were back in the villa and we didn't want to rush back to get them as we were afraid to miss this sight, which would forever be etched in the photo albums of our minds. The dolphins with their wet smooth backs, shimmering in the bright sunlight, glided past us and disappeared into the ocean. After a late lunch at our villa we retired for a brief afternoon nap following which we spent an hour splashing around in our private pool.
Dinner was hosted by the lovely Norliza at the sea front terrace of Frangipani. Paired perfectly with a winner of a hand picked French Pinot Noir, Chef Marc Abed started of the evening with some sundried tomato hummus, a labneh cucumber roll, miso black cod fingers, duo cheese balls, baby lettuce with maple glassed roasted duck, fattoush with pomegranate molasses and chia seeds and some tomato Burrata Salad. This exotic course of starters was followed by the fabulous entree's of a medium rare rib eye & tenderloin and a grilled corn fed chicken breast. Vishal our server presented us with a choice of sauces which included blue cheese, peppercorn, bernaise tarragon, shiraz wine jus, creamy three mushrooms and a chimichurri sauce. This remarkable feast was accompanied by soft, buttery and delicious mashed potatoes with asparagus hollandaise.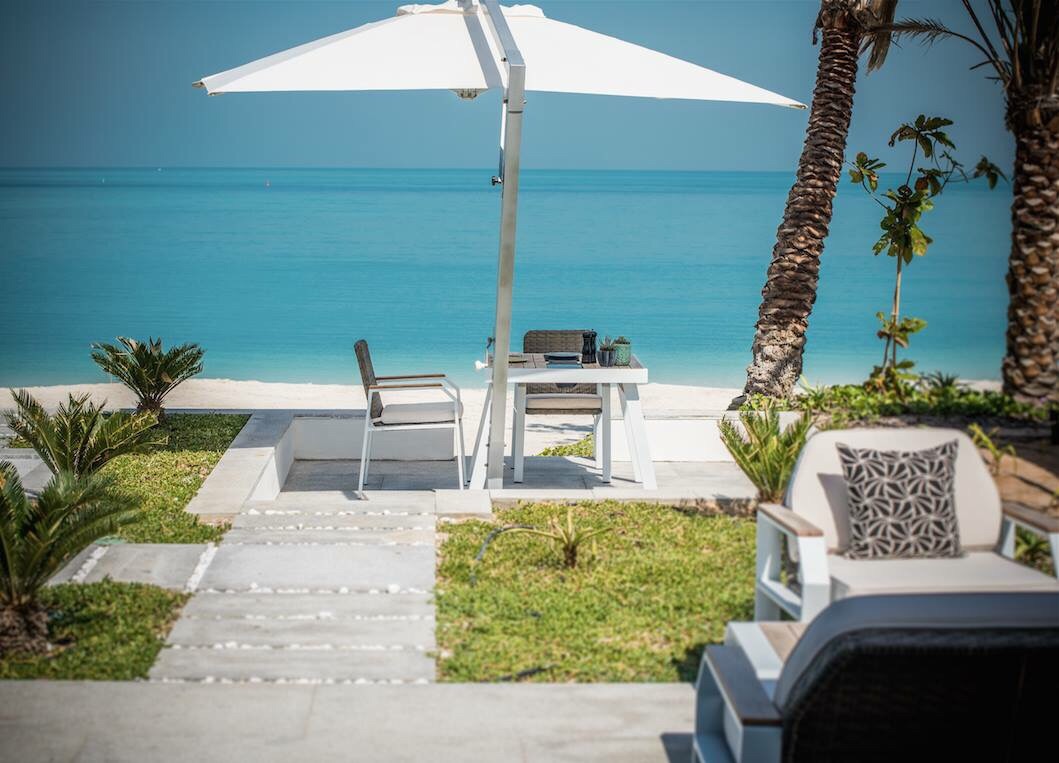 A dinner fit for Kings can never be rushed through and we took time over our meal as our conversation with Norliza was a friendly, comfortable and incredibly interesting one as we learned about her exciting life in the hospitality industry. Her journey from the time she worked with the renowned Como group to how she was handpicked to head the Zaya island property was a truly inspiring one. She told us about the 32 boutique one bedroom beach villas on the property, each offering a distinct and unique vista with a private pool and a location which she described perfectly as a tribute to barefoot luxury. Norliza explained that a unique feature about this luxurious resort was the fact that they had accommodations in different sizes to cater to all kinds of families.
Chef Marc served up a delicious Tiramisu and Panna Cotta dessert feast post dinner, following which we returned to our lavish villa. The light ocean breeze created a romantic nip in the air and tempted us to put on our walking shoes. Underneath the gentle, quiet moonlit and starry sky, Laveena and I walked hand in hand on our private patio which was large enough to help us work up a sweat and burn up a few calories. I was excited, as tomorrow was Laveena's birthday and I hoped that my carefully planned day would be executed to perfection.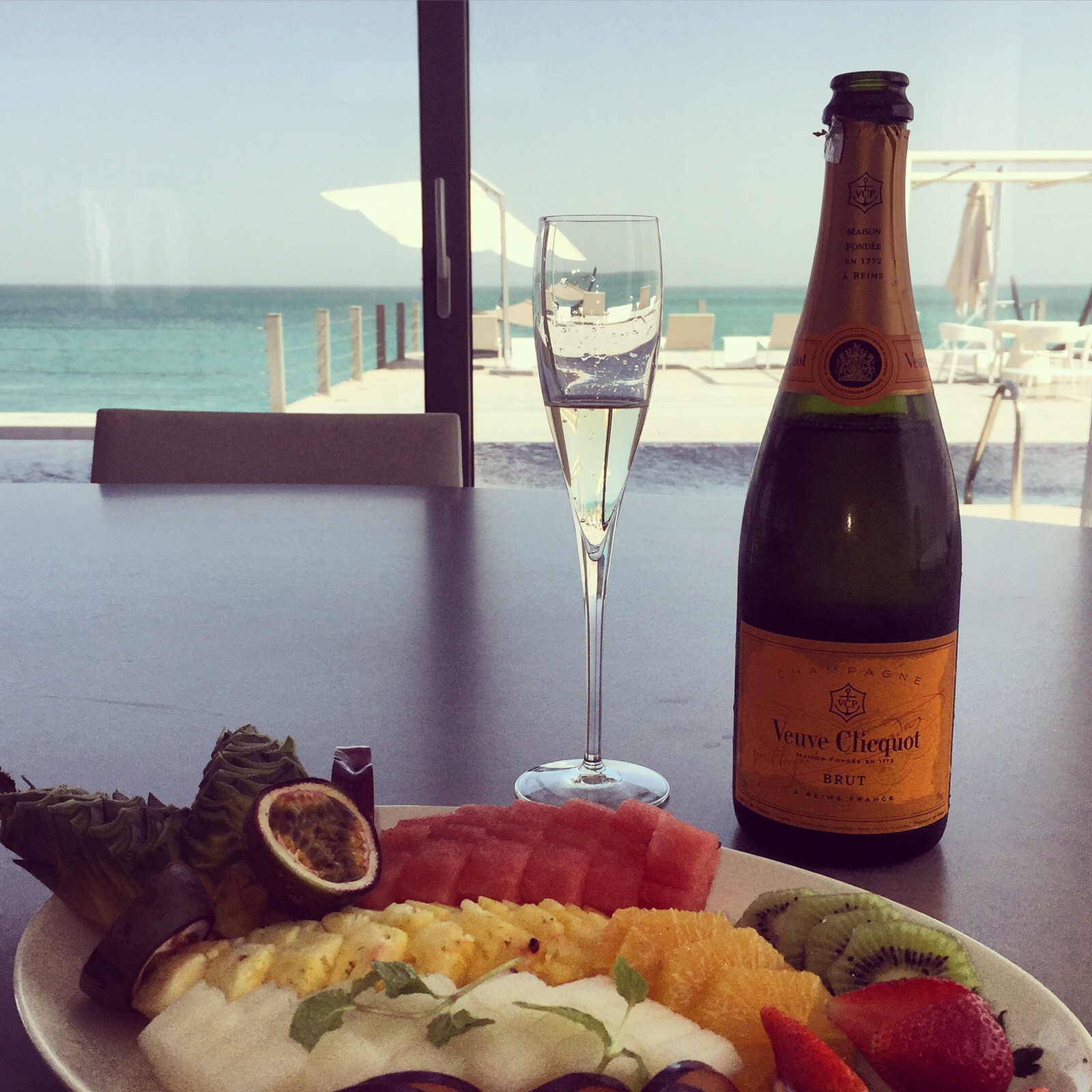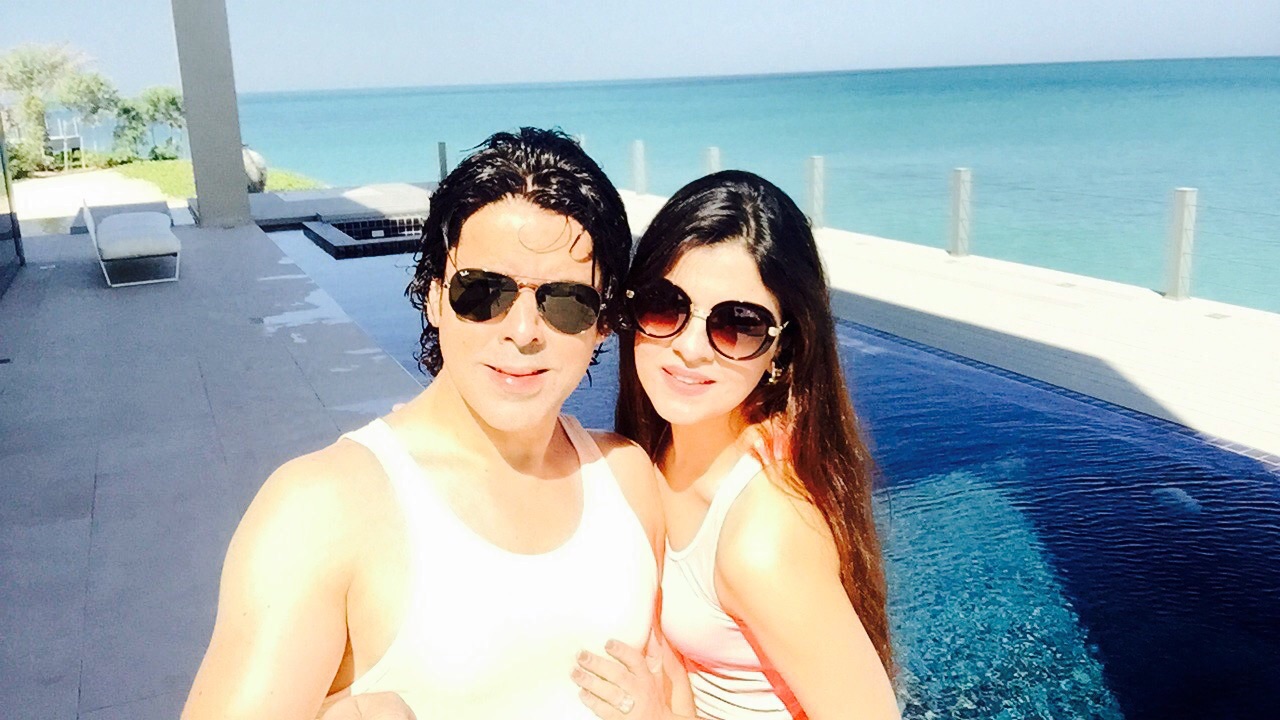 The next morning at around 11 am, our masseurs arrived at our villa. Juliana & Wahyu massaged away the daily stresses built up in our bodies and pampered us for 90 heavenly minutes. Rejuvenated and eager to wash of the oil off our bodies, we showered and snacked on white chocolate coated strawberries as Ed Sheeran's 'Photograph' played in the background. Our butler Joe rang a short while later to ask when we would like to be served our champagne brunch. We said that we would be ready to eat in an hour. We walked to the edge of our villa deck and this time lay down on the lounge chairs with our books in hand. I am yet to progress to a kindle as the thrill I feel when I turn the pages of a paperback is unmatched and can never be replaced with a gadget. I remember reading somewhere that as a book ages, the ink, the paper and the glue break down and release an interesting smell. To me the smell is a magical mix of vanilla, nut and grass. Laveena turned to me and said that this was a perfect start to her day and she couldn't have asked for a better birthday celebration. She thanked God for this infinite blessing and shortly afterward we walked back into the living room and let in our butler Joe, our server Vimara and the Chef. We were asked to be seated at our grand villa table for 10 and were served hash browns, veal bacon, chicken sausages, an egg white omelette for Laveena with peppers, asparagus and ham, while I had an omelette with red chilli powder, mushrooms and cheese. This was accompanied by a Middle Eastern menu consisting of labneh, shanklish, foul medammes and balilla while the bakery basket offered us plain and chocolate croissants, arabic bread, sour dough baguettes and muffins. There was also a plate of neatly cut fresh fruits. All of this was served up with a chilled bottle of Veuve Cliquot.
As we indulged in the breakfast banquet, we appreciated the architectural brilliance of the villa and the philosophy of bringing into the plush inside of our living room, the natural light, the stunning and vast blueness of the ocean and the general outdoors. I knew that we had experienced a similar feeling before, but it all paled in comparison to what we felt at Zaya at Nurai island. The word Nurai is derived from the Arabic word 'Nur' which means light and our four bed palatial villa was designed as a perfect reflection of this light.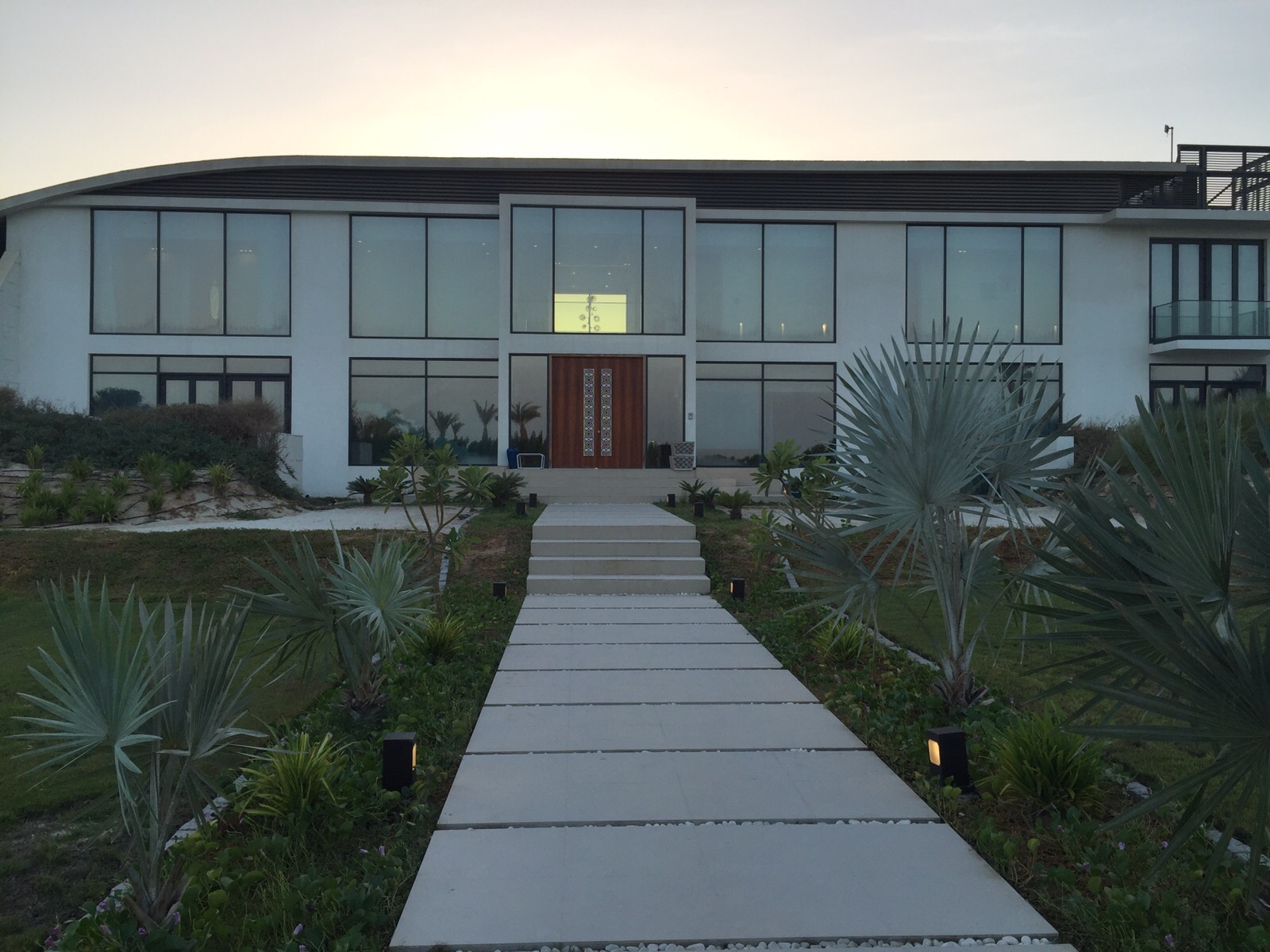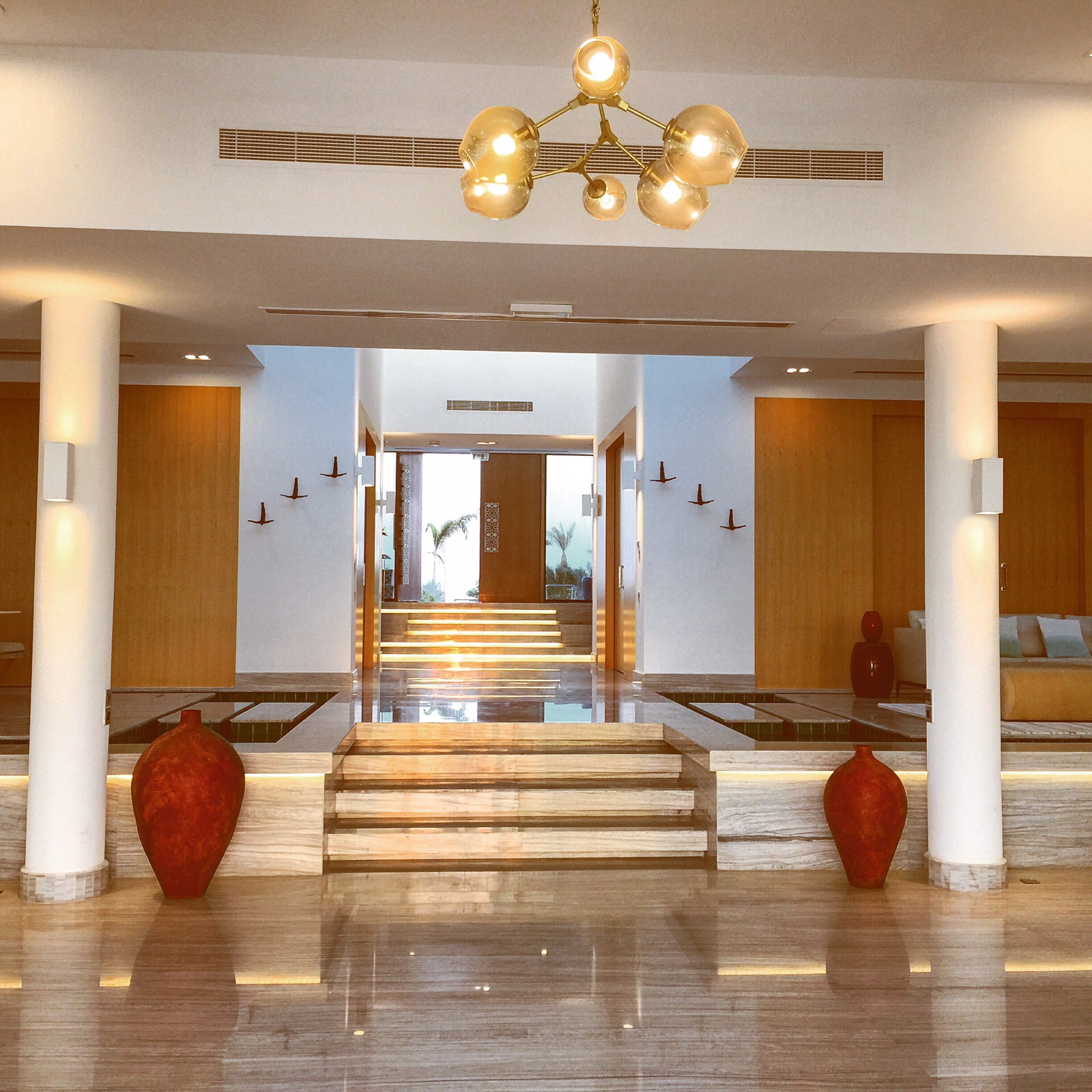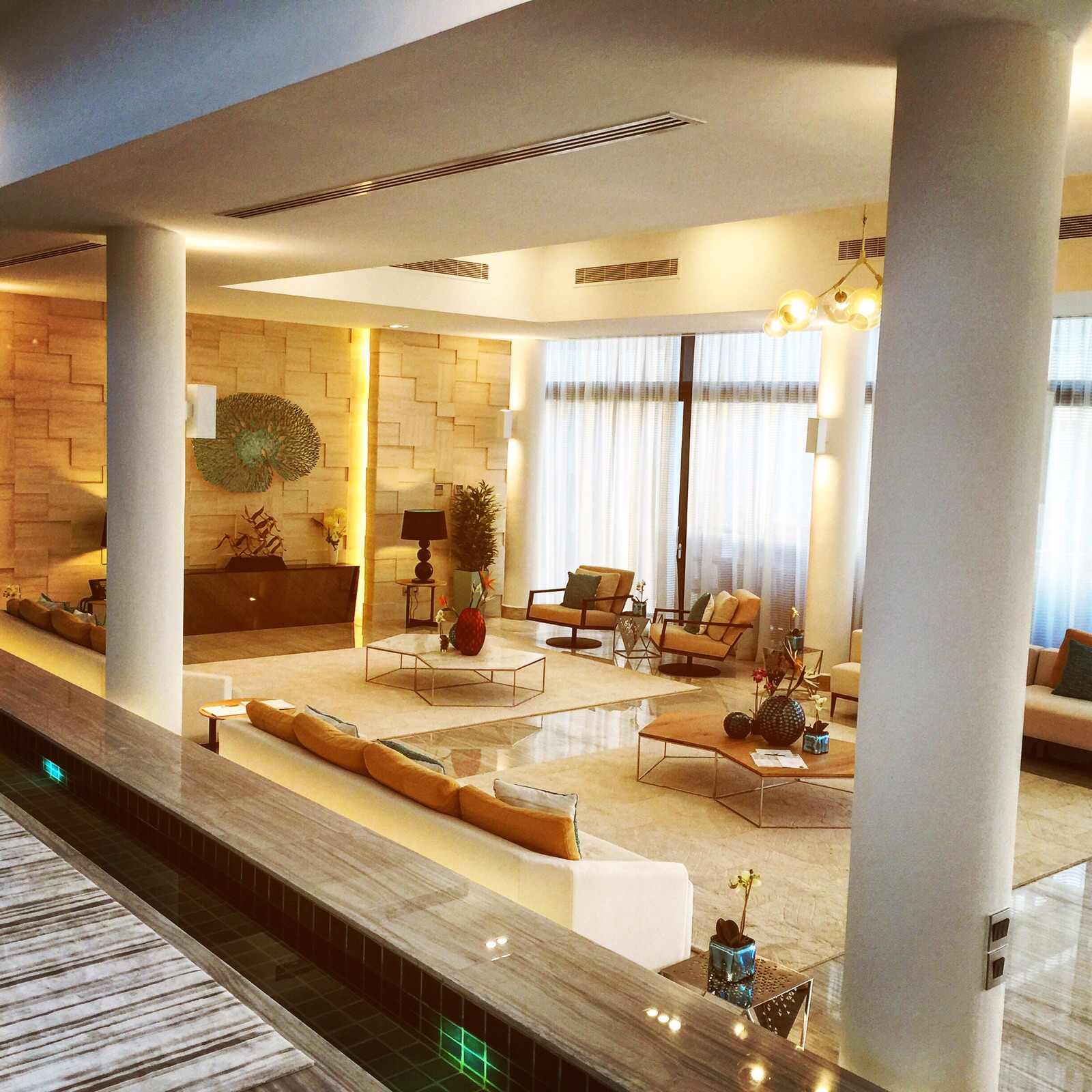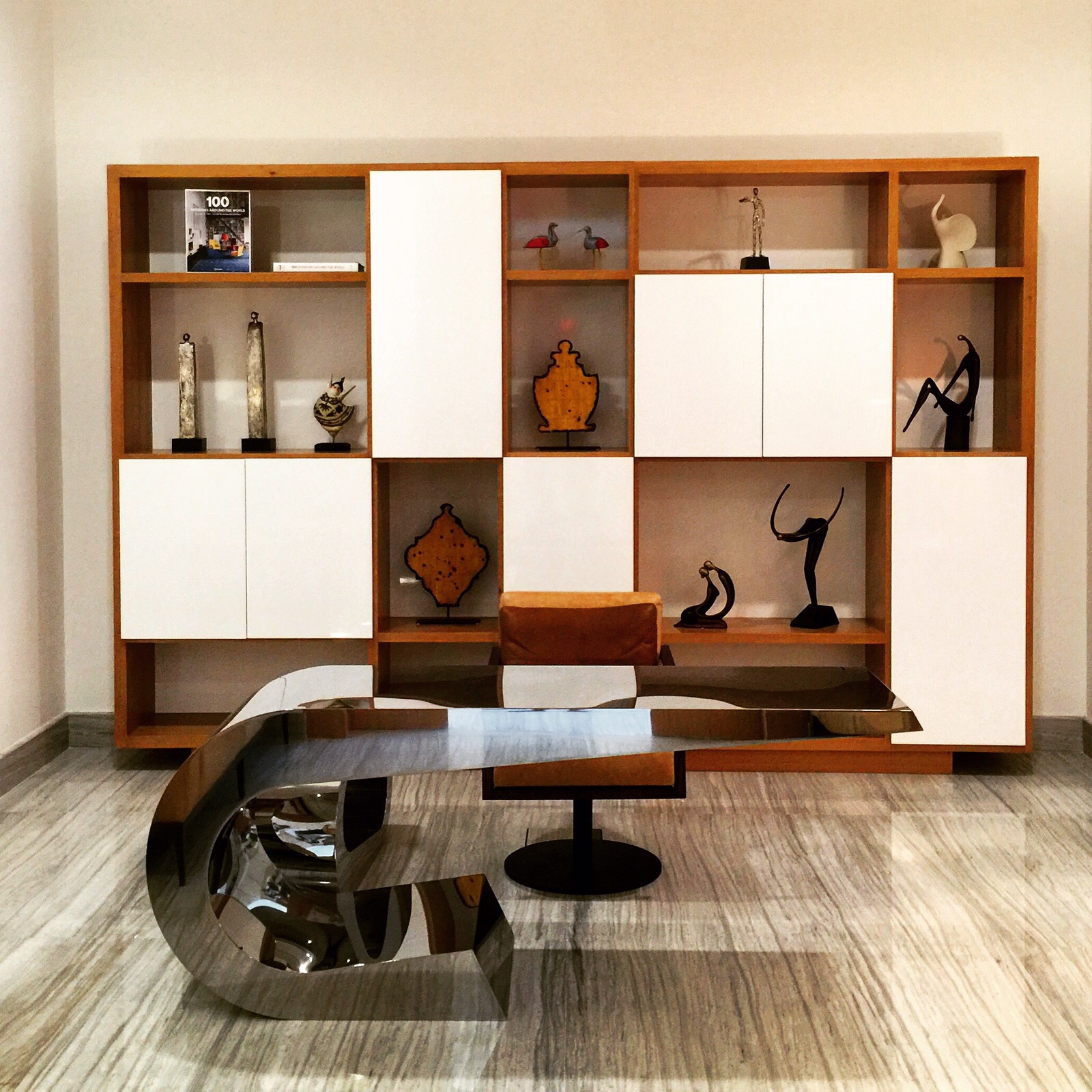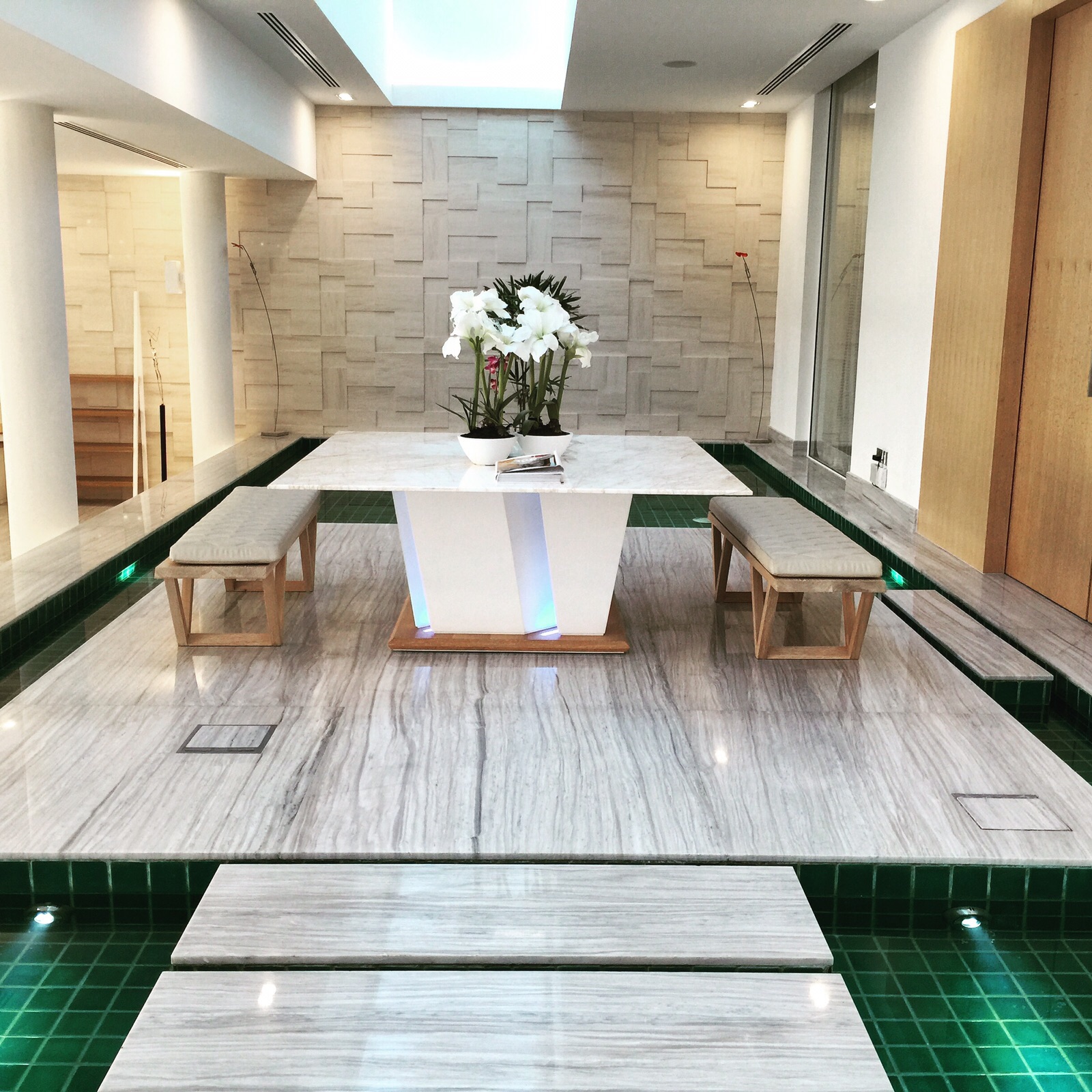 Even as we imagined that the island couldn't possibly offer a more luxurious accommodation, Joe told us that the beach estate villa had six bedrooms. There are eleven of these villas on the island, cleverly tucked under sweeping grass canopies, each with access to its own private beach, undisturbed ocean views and infinity swimming pools.
Since the island offers water sports, post brunch we headed to the water sports centre. With Laveena's hands wrapped tightly around my waist, I hit the throttle on my water scooter and we raced into the open sea. The rush of adrenalin left us with an extreme feeling of exhilaration.  What was also amazing was the fact that at one point when we looked around, we could see only the expanse of the azure blue ocean surrounding us on all four sides.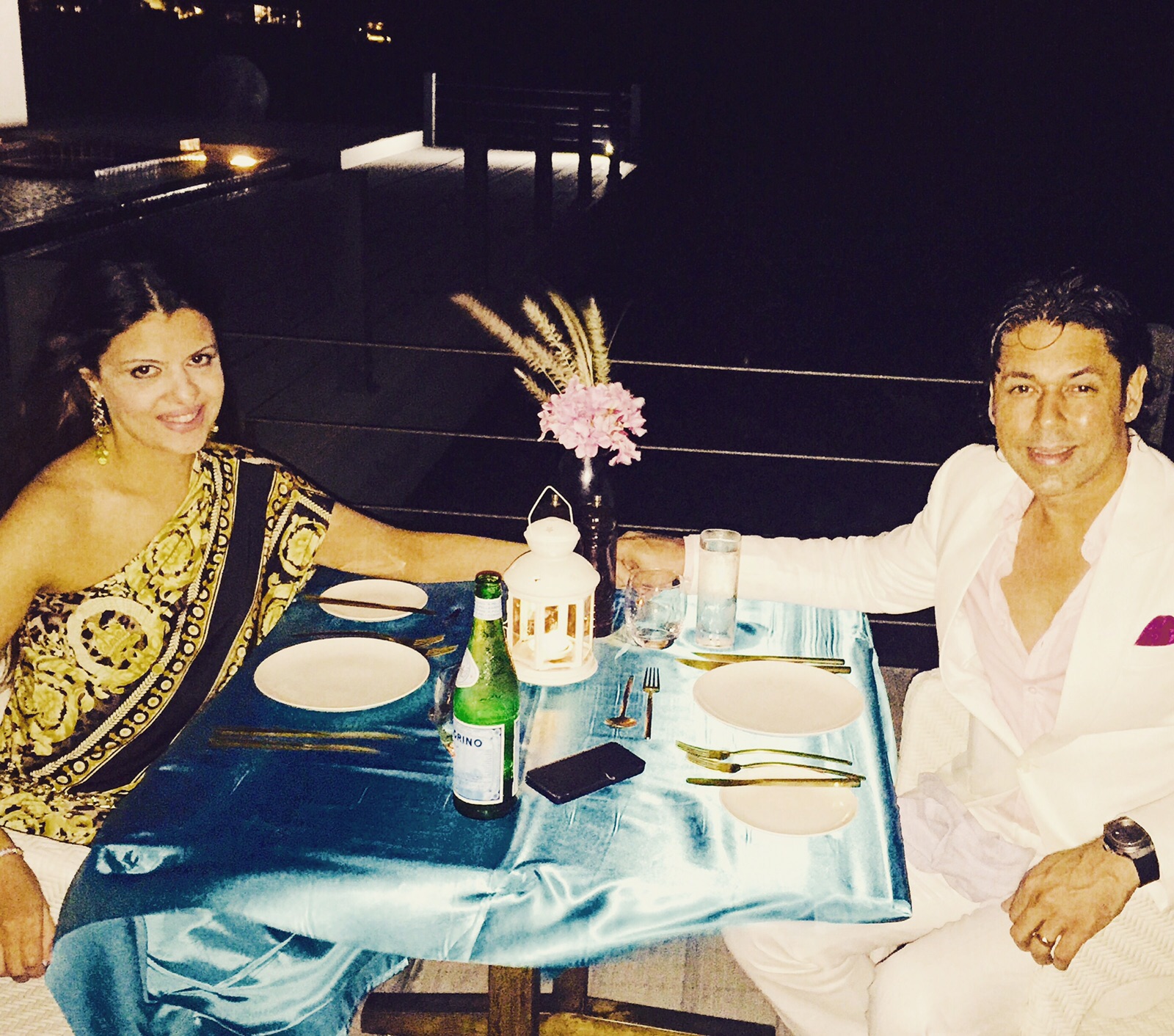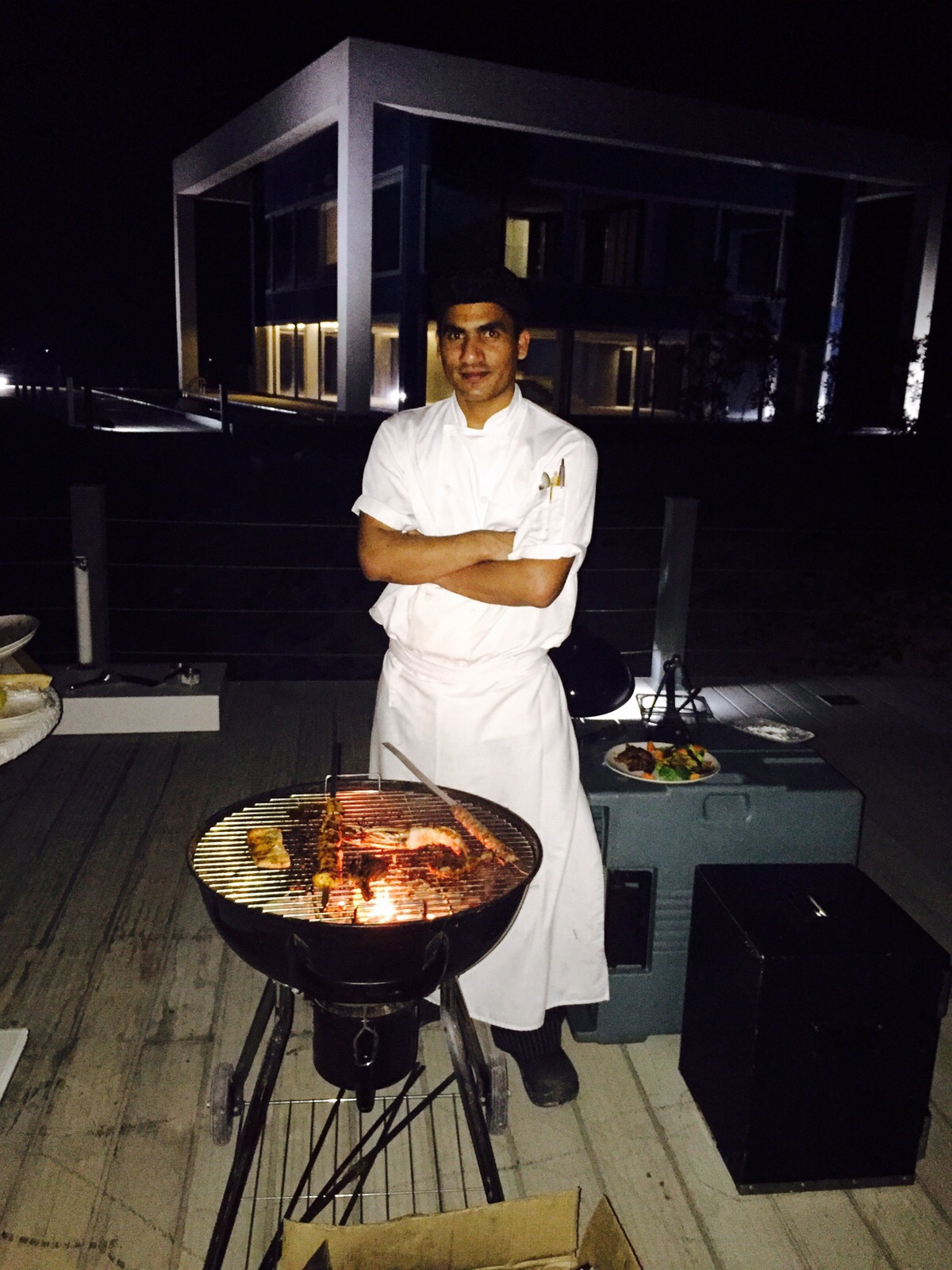 A little over an hour later we were back in the comfort of our villa. While we were out, housekeeping had decorated our bedroom and our bathroom beautifully. While the playlist on the iPad had Laveena's favourite songs playing through the villa, the bathroom had mood lighting with scented candles decorating it. A hot bath with essential oils and soothing salts had been prepared for us and champagne chilling in ice had been placed by the grand tub. For the evening, the management had arranged a very special birthday dinner on the open deck, below the moonlit Arabian sky. Almost like a beautiful magic carpet, our table for two was set up by the edge of the deck while the sound of the evening waves was accompanied by a gentle ocean breeze. The chef had set up his BBQ grill and on the menu that evening was a cold mezze platter of hummus, babganoush and vine leaves. The stars twinkled in their stately constellations and the electric quietness around us had only our conversation, Richard Clayderman's music and the polite service of our servers Vimara and Ravi for company. Chef Vipin then worked his magic on the hot mezze which included the sawda dajaj, the lamb kibbeh and the cheese sambousek. The BBQ mains were lamb chops, tiger prawns, lamb kofta, shish kebab and shish tawook with broccoli, roasted potato and corn on the cob as side dishes. We finally were treated to a dessert feast of date cakes, mouhalabieh and kunafa.
I cannot begin to describe how perfect the evening was. We finished with a quiet dance and a prayer of eternal gratitude and were so grateful for the time we spent on this dream getaway island, which although small and natural, is both pleasantly rustic and beautifully landscaped. At Zaya, the standards of hospitality are high with housekeeping services at par with the very best in the industry. We loved the privacy offered to us at our more than luxurious villa and felt that what scored above all else was the incredible accessibility of this holiday jewel in the middle east. Just minutes away from Abu Dhabi and less than an hour and fifteen minutes away from Dubai, it is hard to enjoy the sheer magnificence and enchantment of Zaya Nurai island, unless personally experienced.