FEBRUARY 06, 2017 BY SAJJID MITHA
A Brief But Wonderful Stay at The Four Seasons at Al Maryah
On a recent visit to Abu Dhabi, a friend from the hospitality industry recommended we try the Four Seasons Hotel. Located on Al Maryah Island, the striking new 34 storey tower, offers guests, views of the Arabian Gulf and of the city skyline and enjoys a unique and stunning location right on the waterfront. A charming 5.4 kilometre long promenade with a host of cafes, a high end shopping mall and the Cleveland Clinic all contribute to making this hotel property a unique and an ideal choice for many travellers seeking the best in luxury.
Abu Dhabi is the capital of the United Arab Emirates and after Dubai, is the second most populous city in the seven emirates. We had an Eithad flight out of Abu Dhabi and rather than spend a couple of extra nights in Dubai, we decided to try out the Four Seasons hotel at Al Maryah. We arrived at the hotel and were met by the GM, Sam Loannidis. A charming young man with looks of a Hollywood celebrity, Sam passionately introduced the hotel to us and talked about the 38 luxurious suites and the 200 stylishly appointed rooms which he believed were the best Abu Dhabi had on offer. He said that he was particularly proud of the restaurants with their waterfront terraces and the Dahlia Spa which he insisted we both try.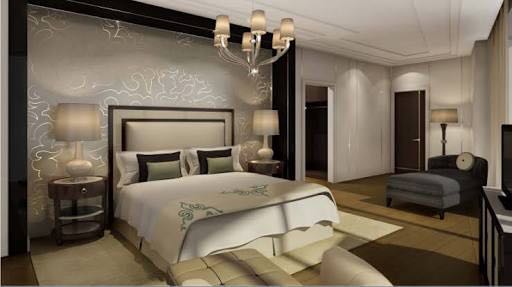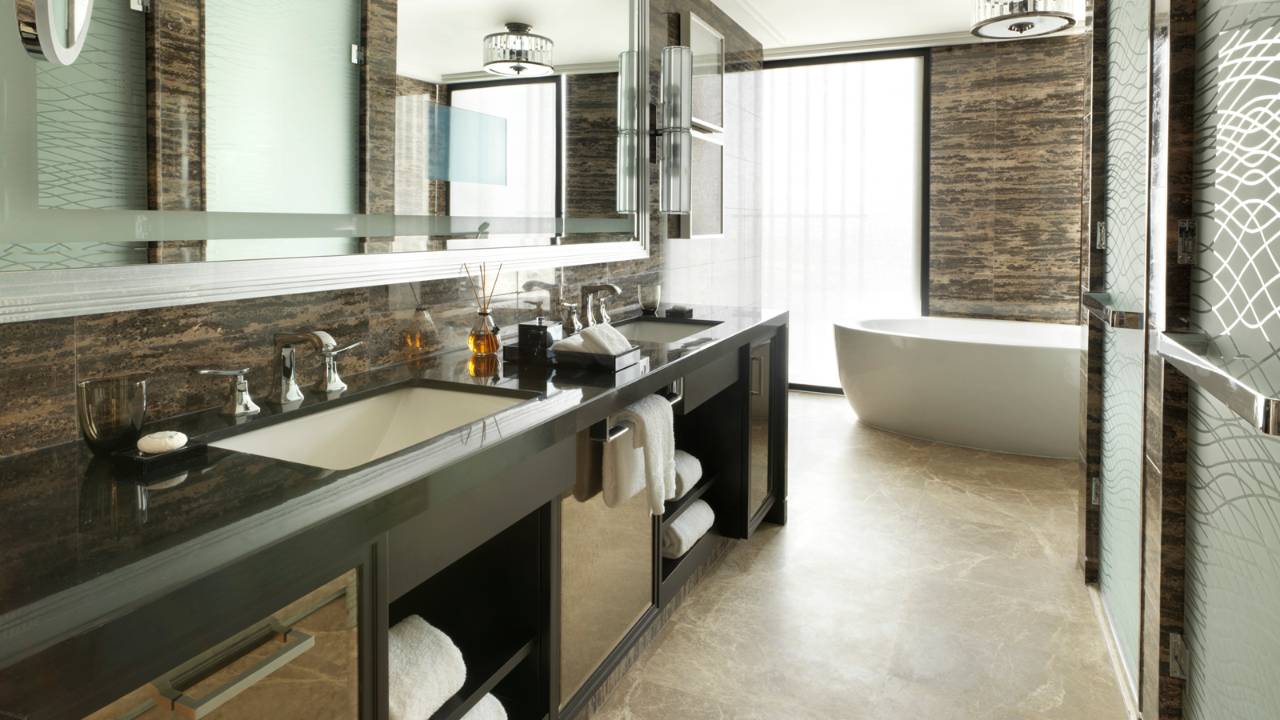 We were shown to our room which was tastefully done up in soothing grey and blue colours. The white marbled bathroom was spacious and sophisticated. When we look out of our window, we were pleased to see views of the city skyline and of the pool deck below. It was a lovely day and hotel guests were lounging around with cocktails in hand, enjoying the bright sunshine.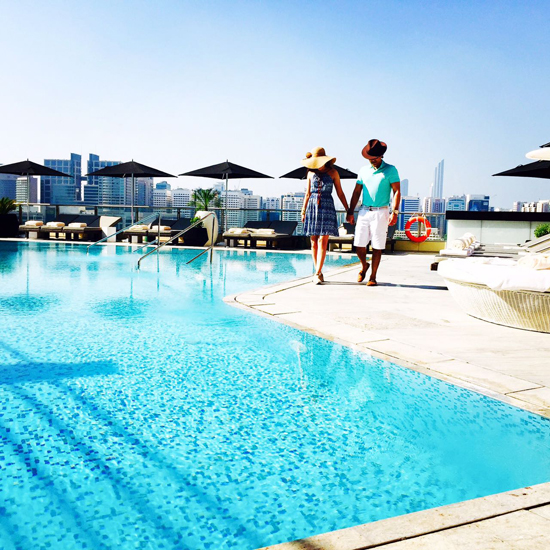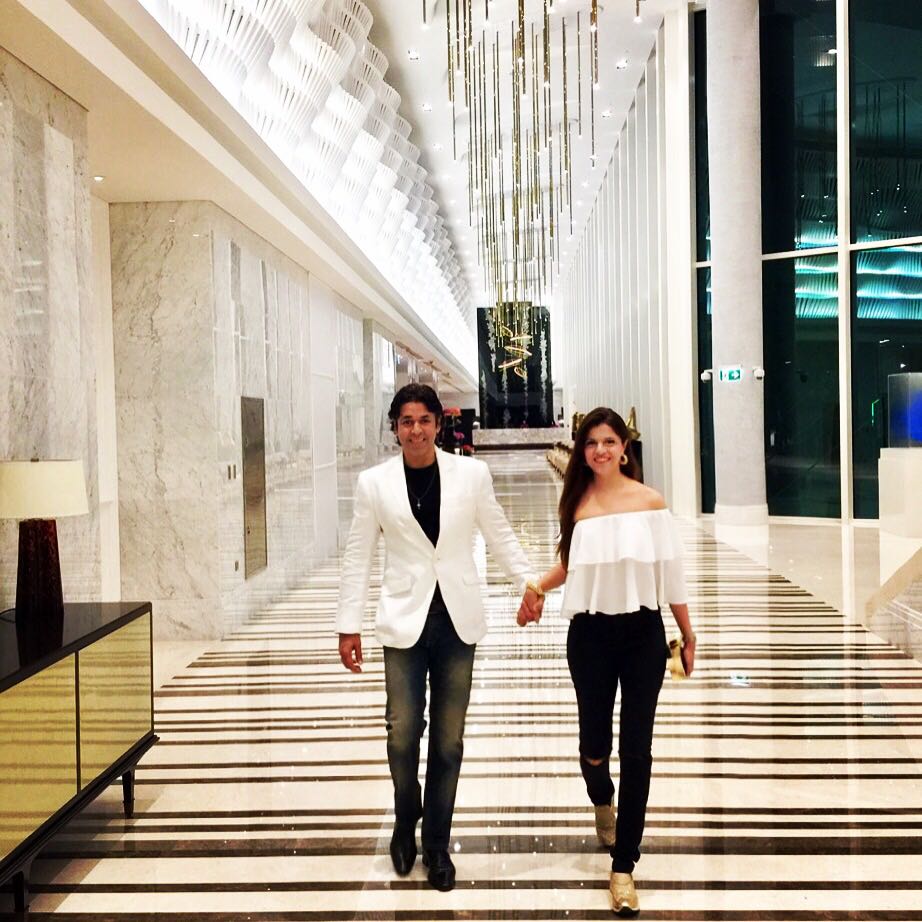 After settling in we decided to take a quick stroll around the hotel. We stopped by at Butcher and Still, a 1940s Chigaco-style steakhouse. We were told that dinner would be served only after six pm. So we decided to have a quick afternoon drink before returning to our room. I loved the interiors and what caught my attention and fancy was the antique, Tanqueray No. 10 Imperial Martini Shaker. We were told that this was one of five in the world and the only one in the Middle East. I asked for a cocktail to be shaken up in the Imperial shaker but I did not wish to know what the mixologist had in mind for me. It was quite a surprise and I can say this that she did make and shake me up a deadly cocktail.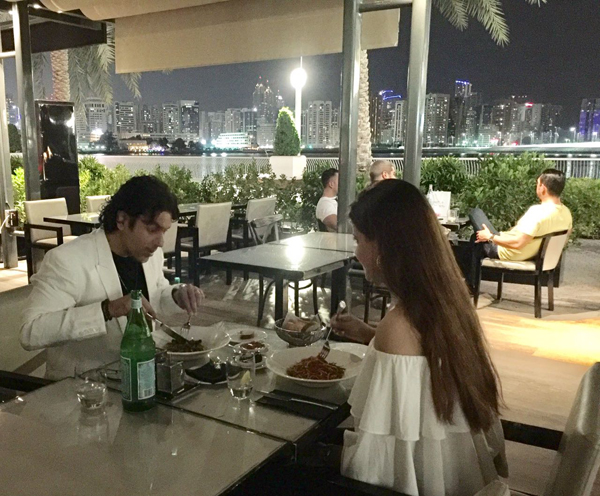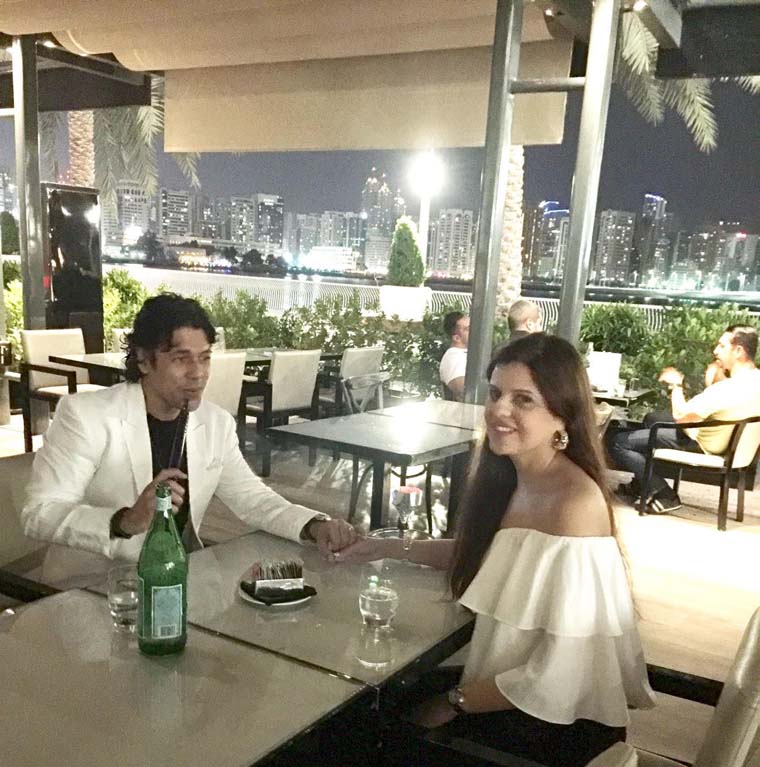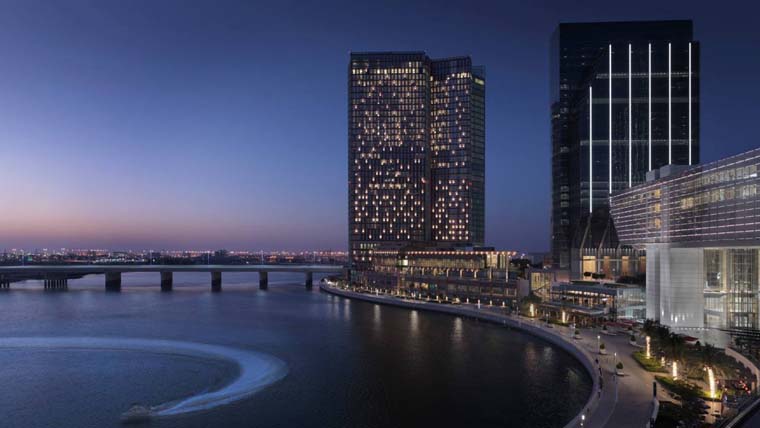 We returned to our room for a brief nap and shortly after stepped out to explore the promenade. We were informed that the hotel offered six creative restaurants and lounges, each with it's own expansive waterfront terrace. However, we chose to be adventurous and preferred to try restaurants outside of the hotel. For some retail therapy, there is a direct access to the high end Galleria mall from the hotel. Luxurious brands line every inch of the mall interspersed with well known cafe's like Bateel, the Godiva chocolate cafe and the Armani Cafe. Since it was nearing dinner time, the area quickly transformed into a chill out kind of a lounge with light music, shishas and impressive meal choices. We selected the Armani Cafe and ordered an apple flavoured shisha to start our evening. The weather was quite pleasant and after a delicious Italian meal and celebrating our time together at this wonderful cafe, we decided to walk along the 5.4 kilometre promenade. Al Maryah Island is an integrated, 114-hectare (282 acres) mixed-use development in the centre of Abu Dhabi, and has been designated as Abu Dhabi's Central Business District. It aims to follow in the footsteps of 24-hour financial districts around the world. Our time at the hotel was short but pleasant. I would strongly recommend it and would give it an impressive 7 out of 10 mango stars. Had we stayed longer and had we had the opportunity of trying the restaurants, the mango rating does have potential to increase.
---
The Four Seasons Al Maryah
---
• Location:
Google Maps
• Address: Abu Dhabi - United Arab Emirates • Hotel website:
The Four Seasons Al Maryah
---
Our Rating
---
Location: 9/10
Food and Cuisine: 8/10
Design: 9/10
Rooms: 9/10
Service: 8/10
Overall experience: 8/10
---
Articles you May Love To Read
---
LUXURIOUS PAMPERING AT ITS ABSOLUTE BEST AT THE FOUR SEASONS ISTANBUL ON THE BOSPHORUS
---
STYLISH ELEGANCE AT THE FOUR SEASONS HOTEL, SEOUL
---
Follow me on
Facebook
,
Instagram
and  
Twitter
 for some amazing travel posts
---