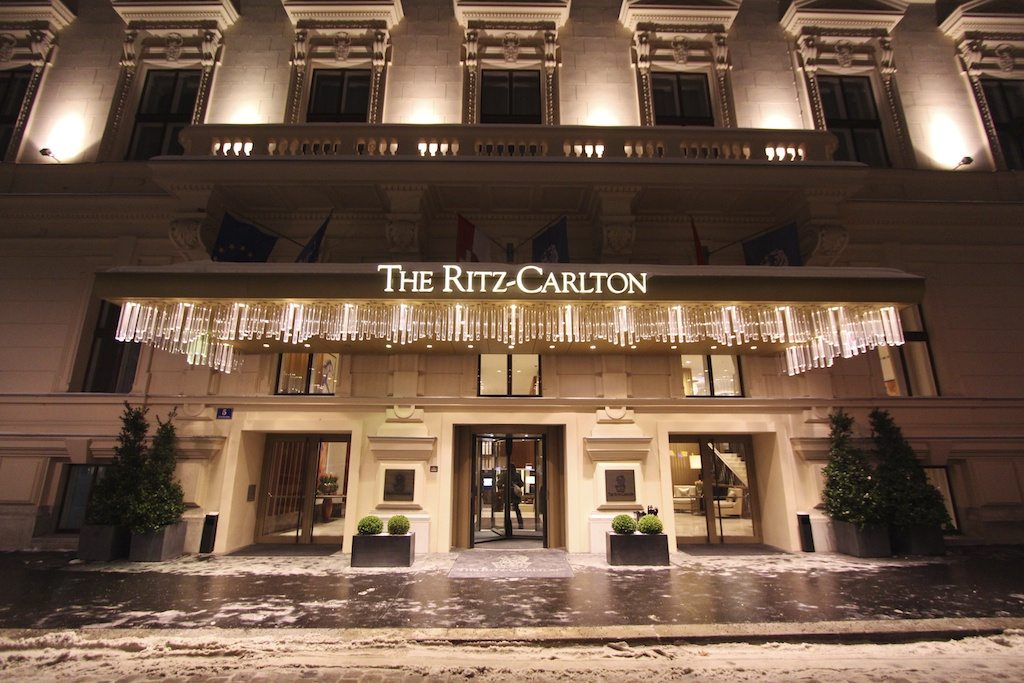 DECEMBER 11, 2018 BY SAJJID MITHA
A well deserved total of five 'travelmango' stars for The fabulous Ritz Carlton in Vienna
We spent Laveena's birthday in the beautiful Austrian city of Vienna, voted by the annual Mercer Quality of Living Survey, as the best place to live in, in the world. Vienna has won this coveted title, for the ninth year in a row and we wanted to experience first hand what the hype was all about. We could not have chosen a better occasion or a better time of the year to visit, as birthday's are always special and we are both in love with the colours and temperatures of autumn. Our chosen luxury hotel property for this celebratory vacation was The Ritz-Carlton, Vienna, a sophisticated landmark in the city, made up of four historical buildings and strategically located on the famous Ringstrasse, directly across from Stadtpark.
Our first thoughts when we viewed the facade of the Ritz Carlton from our Uber, was that the main building offered an authentic reflection of the style of the glorious 19th century coupled with perfect blends of luxury an sophistication.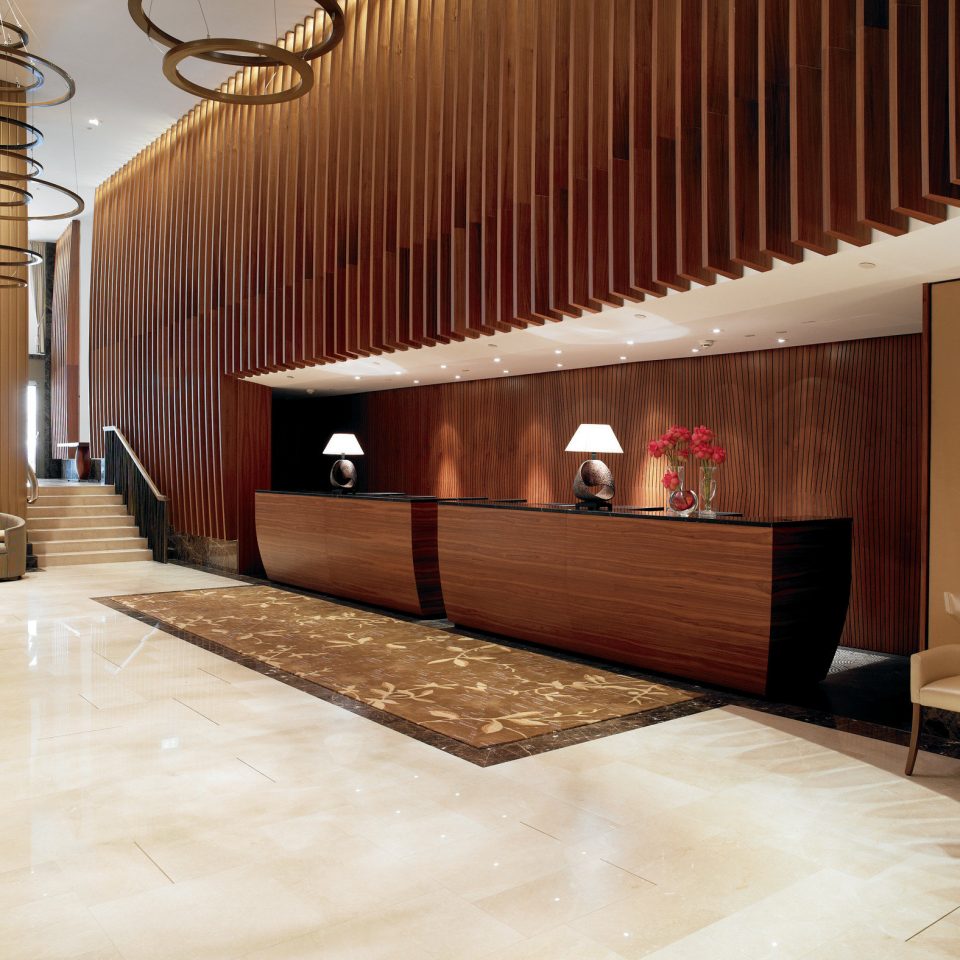 This served as a prelude to the elegant and refinement that greeted us when we walked through the doors and onward to the reception to check ourselves in. Waiting to welcome us was the delightfully endearing Marlene Siegl who said that as a very special birthday surprise for Laveena, we had been upgraded to the executive suite, which she was sure we would both love. She added that the suite offered us access to the Club floor which she recommended we visit for an evening cocktail.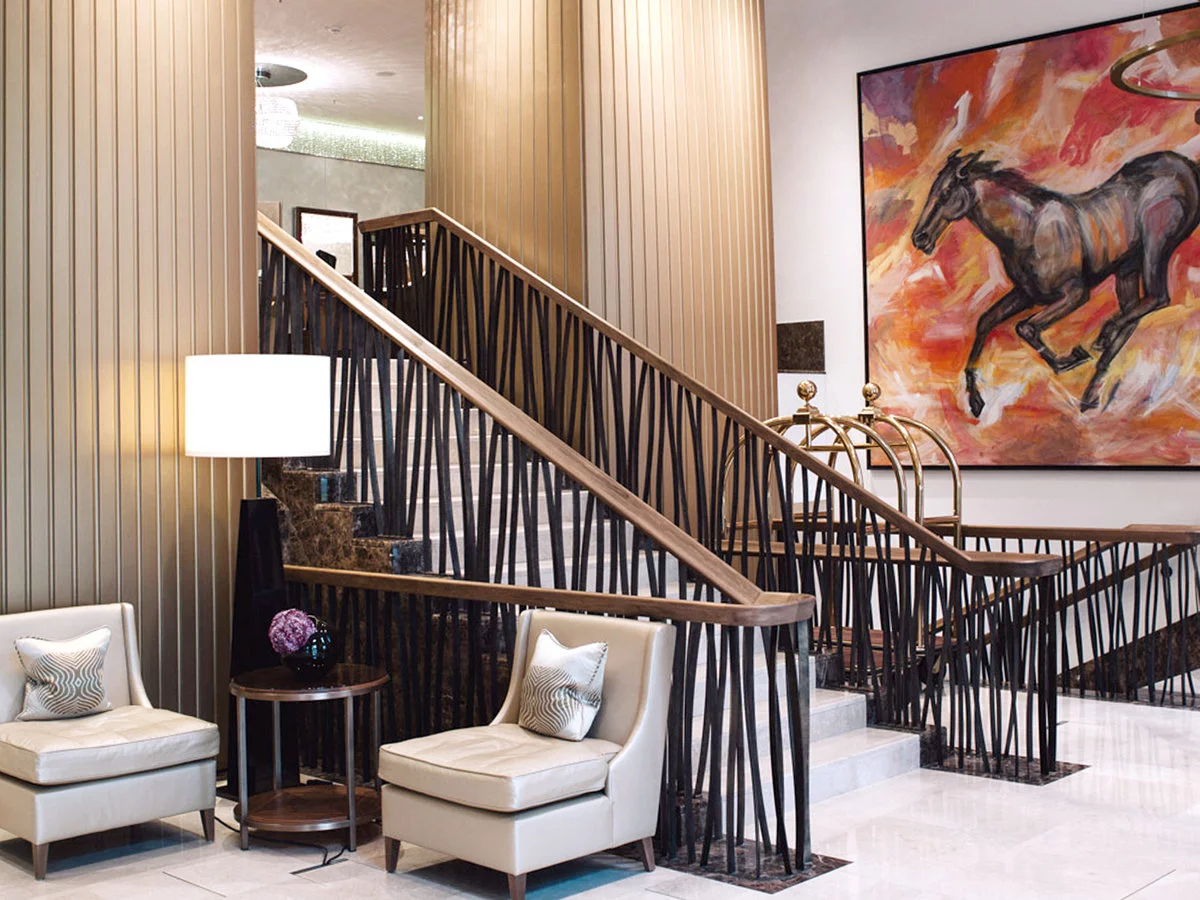 Marlene very kindly walked us to our suite and shared some trivia with us, proudly highlighting the fact that The Ritz Carlton was awarded the No. 1 hotel in Vienna by Conde Nast in 2014. She said there was a total of 245 guest rooms in all including 43 suites.
When the doors of our suite # 330 were opened, we understood why Conde Nast may have been impressed with this fine property, where the ceilings were exceptionally high, the room stylish, modern, decorated with chic warm colours and done in a way which transported us to an almost fresh new era of regal Austrian living. The wooden wall paneling along the entrance corridor of our suite, the richly ornamented gold on blue woven carpet, the tall double glazed windows overlooking the Ringstrasse, the mini bar cabinet with a Nespresso machine our large king-sized bed with the white faux leather paneling at the back and the large marble bathroom, all conveyed a unique style and individuality of the contemporary luxury brand of The Ritz.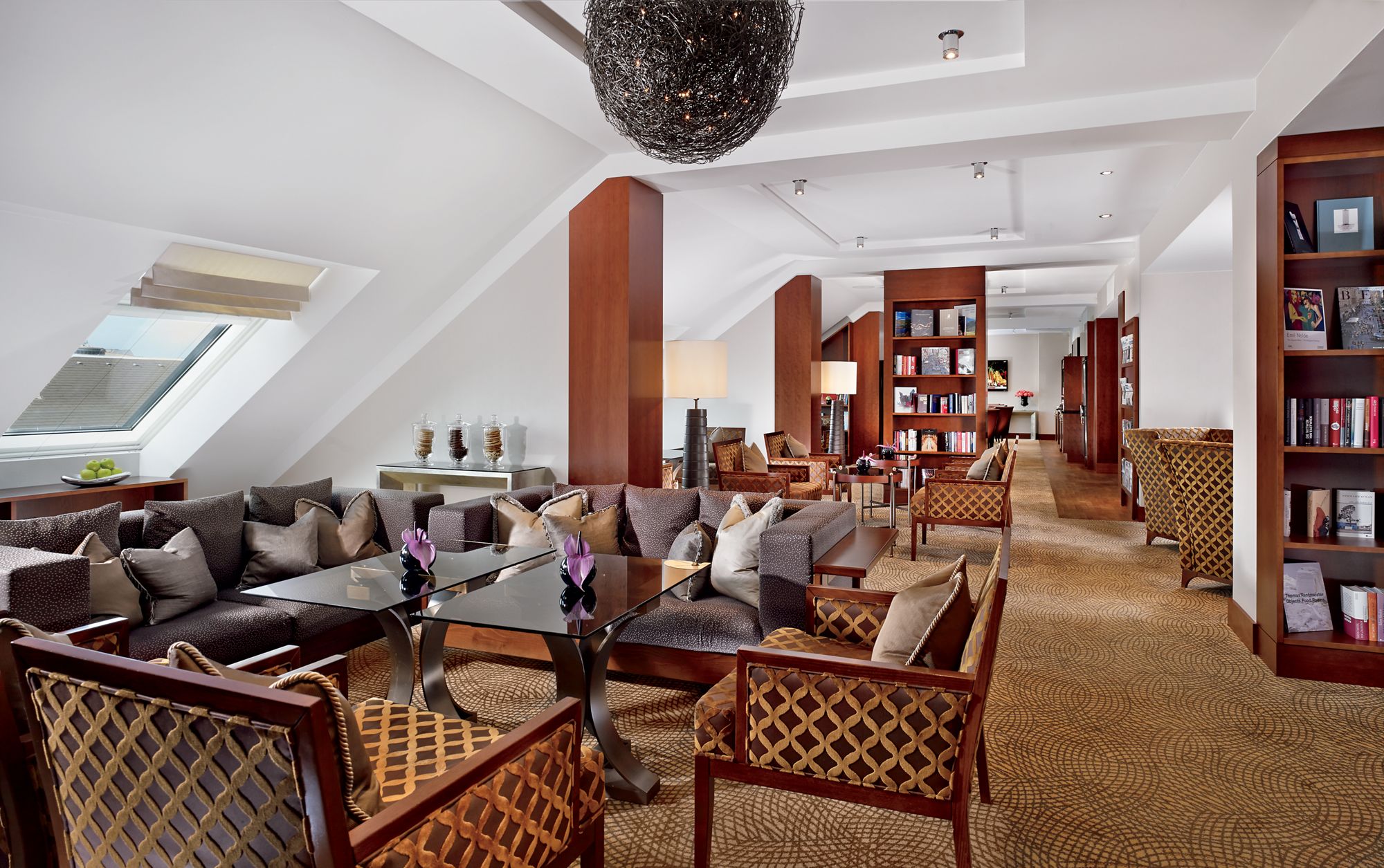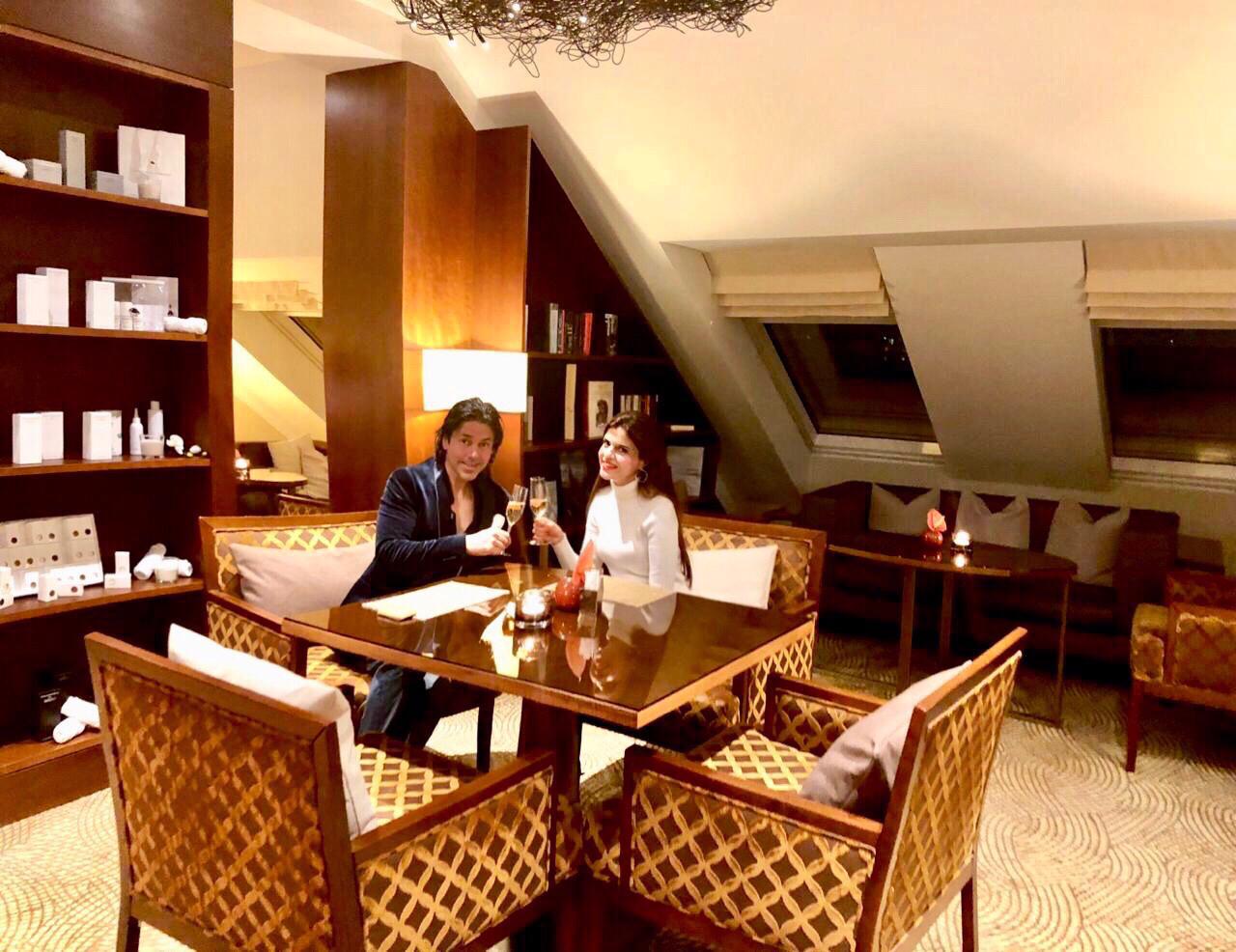 Once we were settled in, we visited the club lounge which was quiet, intimate and very comfortable. Laveena and I have been lucky to have experienced club lounges at innumerable hotel properties across the world, but we could not help but notice and appreciate the very close and undivided attention offered to us by the excellent staff on duty.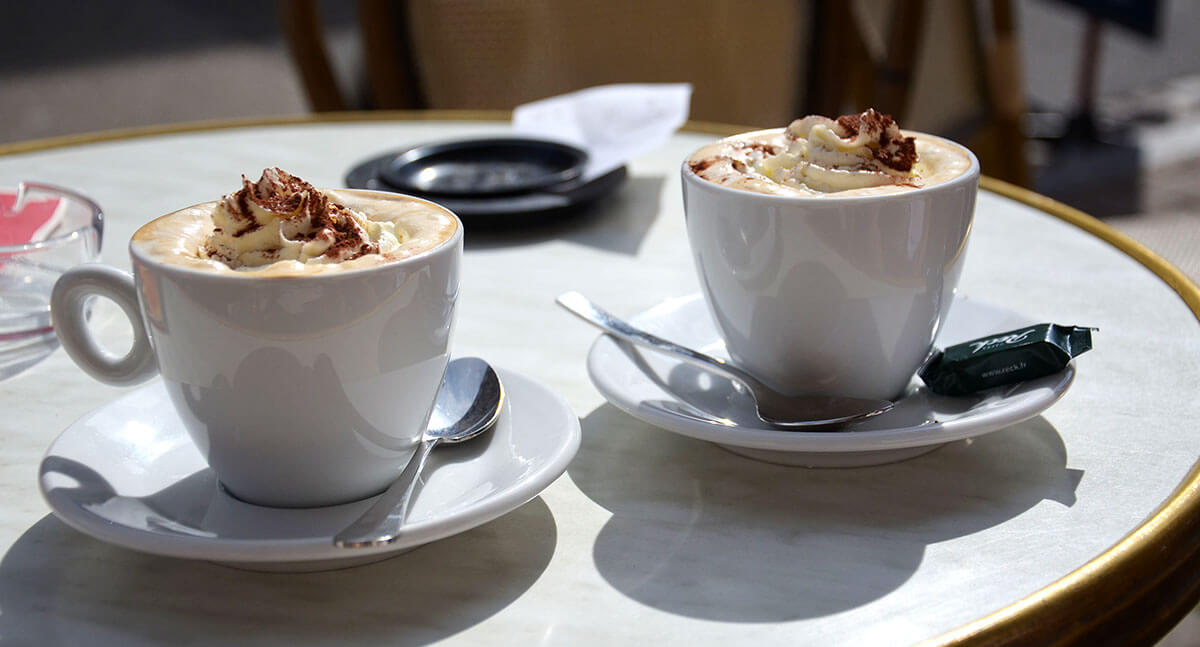 We relished the Viennese coffees prepared for us and headed to Stephansplatz, the walking street located a short distance from our hotel. Stephanplatz is referred to by many as the retail spine of Vienna, for it is here that the high ended shops and branded stores are located.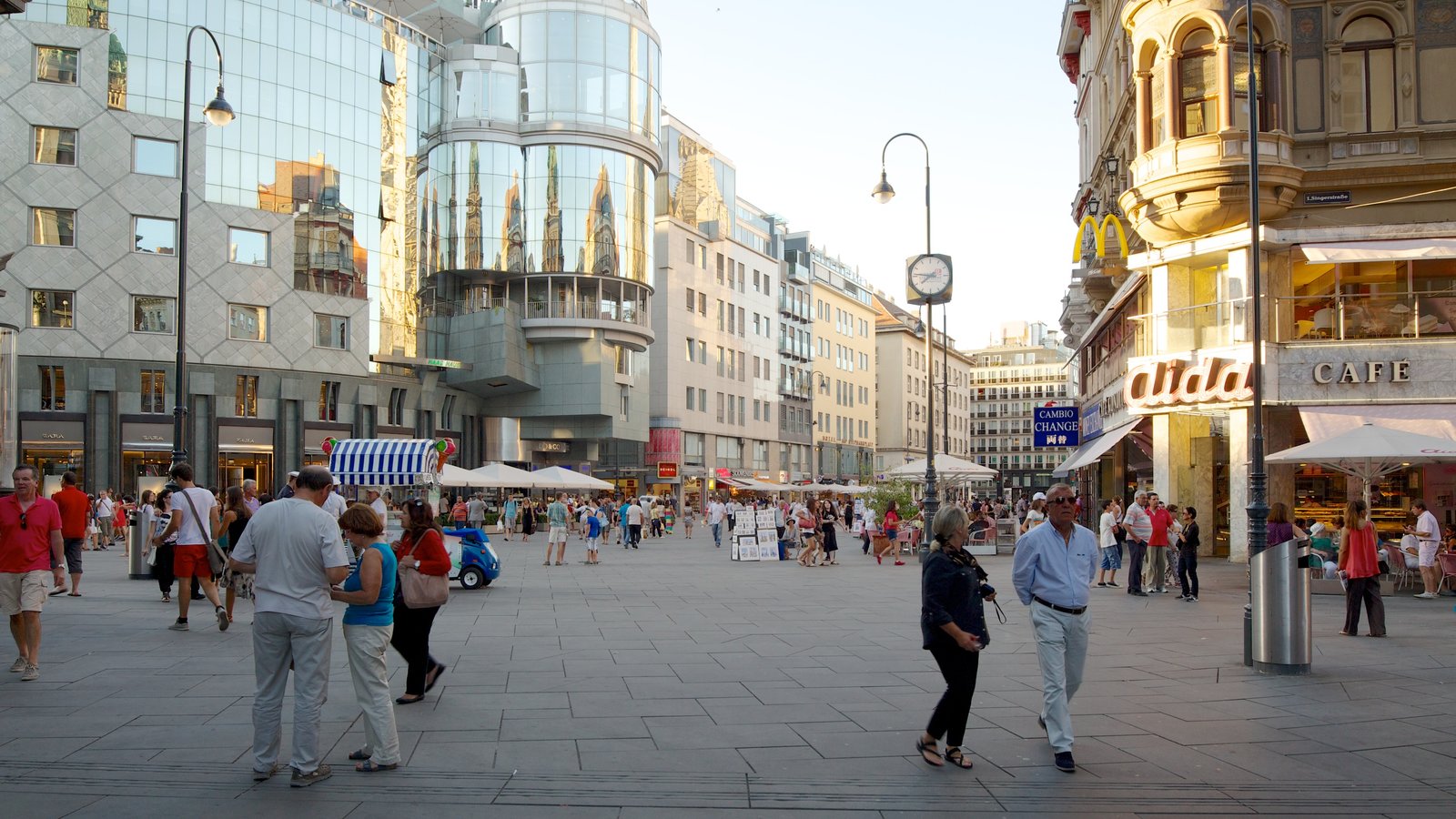 As we walked along, we could see the Christmas decorations coming up around us around this geographical centre where we actually felt like we were in the heart of one of the prettiest cities we had ever visited.
Street singers and musicians contributed to the festive mood and added to the spirit of the place, creating an overall feeling of happiness and joy.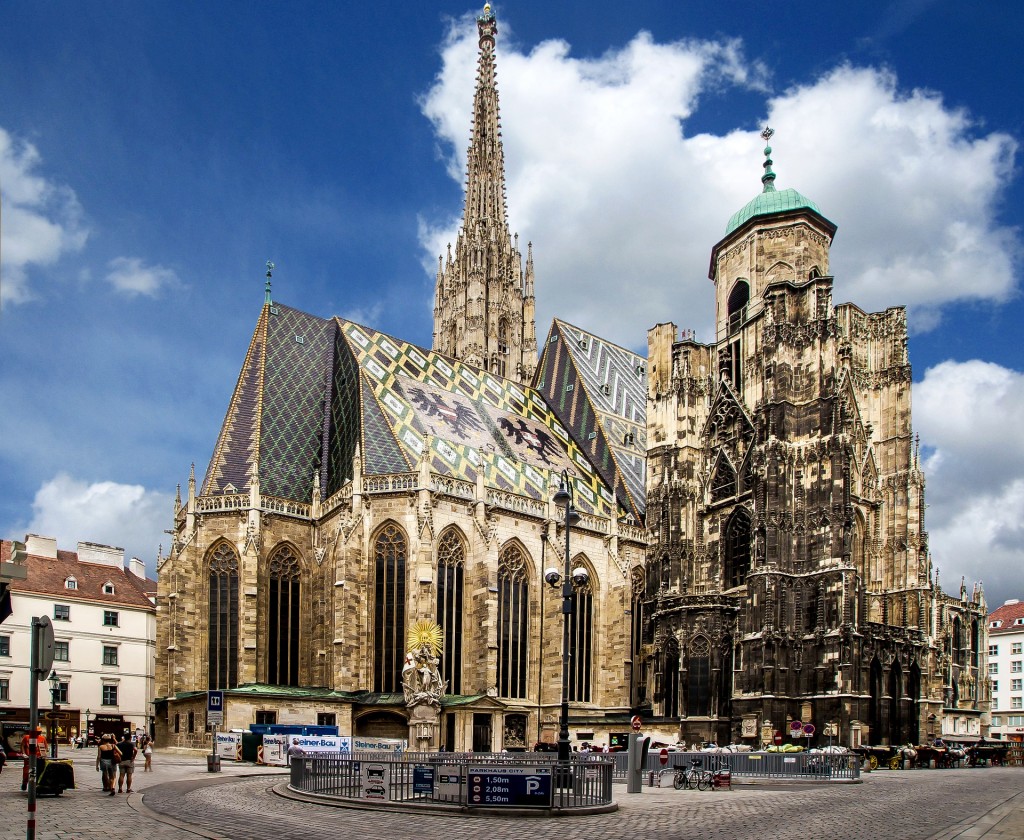 We visited Stephansdom also known as St Stephen's cathedral, where we said a prayer of gratitude. The multicoloured tiled roof of the Cathedral was captured by our cameras from many an angle and after we visited a few luxury stores, we headed back to our hotel for an early dinner at the Dstrikt Streakhouse, known to offer much more than regular delicious farm-to-table food.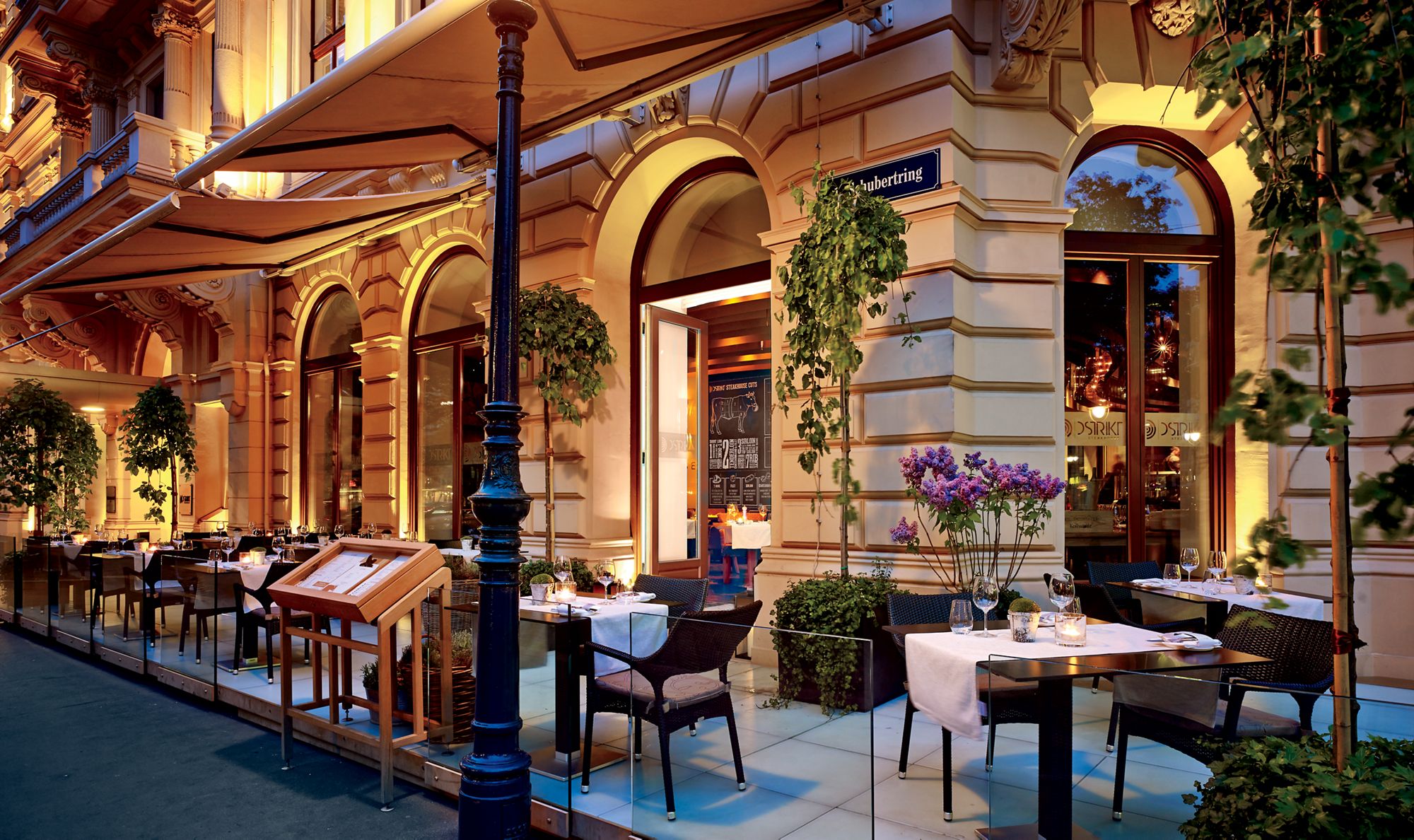 Whenever we select a hotel, an important criteria for us is the quality of the in-house restaurants. The menu at Dstrikt is known to offer really fine meat cuts, prepared perfectly on a charcoal grill. Bavarian Prawns and French Oysters are also a favourite with regular guests. These culinary delicacies, when paired with the extensive wine list available at Dstrikt, make it one of the more popular restaurants in Vienna. Our dinner at Dstrikt was fantastic.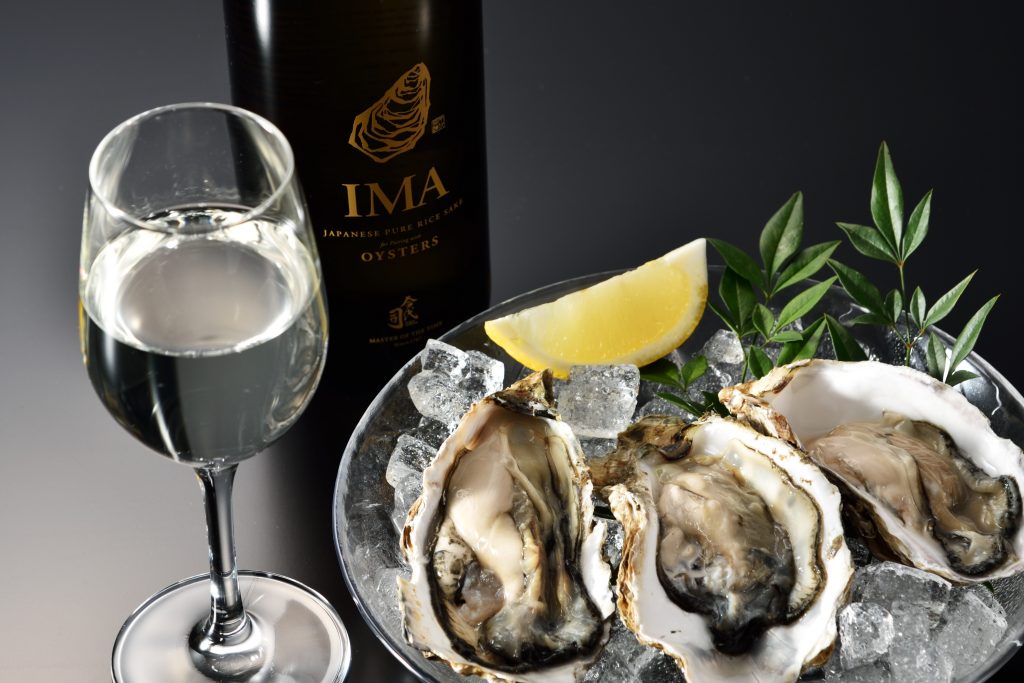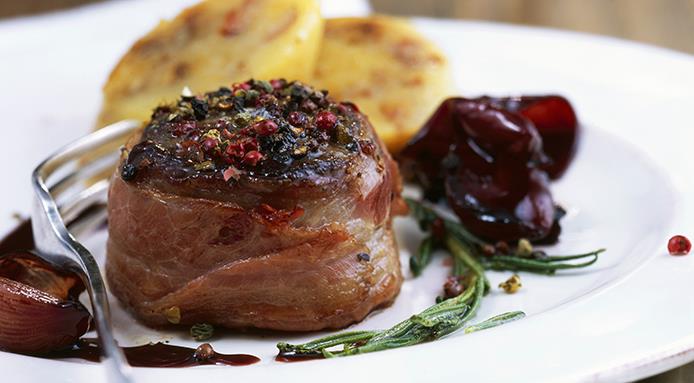 As a starter we ordered the French Creuse No.2 Oysters with an Imaya Tsukasa Sake. And for the mains while Laveena had the Loin of Venison, I ordered a Big Cut Chateubriand. We were suitably impressed with the way the meats were treated and presented and agreed that it was a jewel of a restaurant whichn deserved a visit regardless of whether or not you were a guest at the hotel.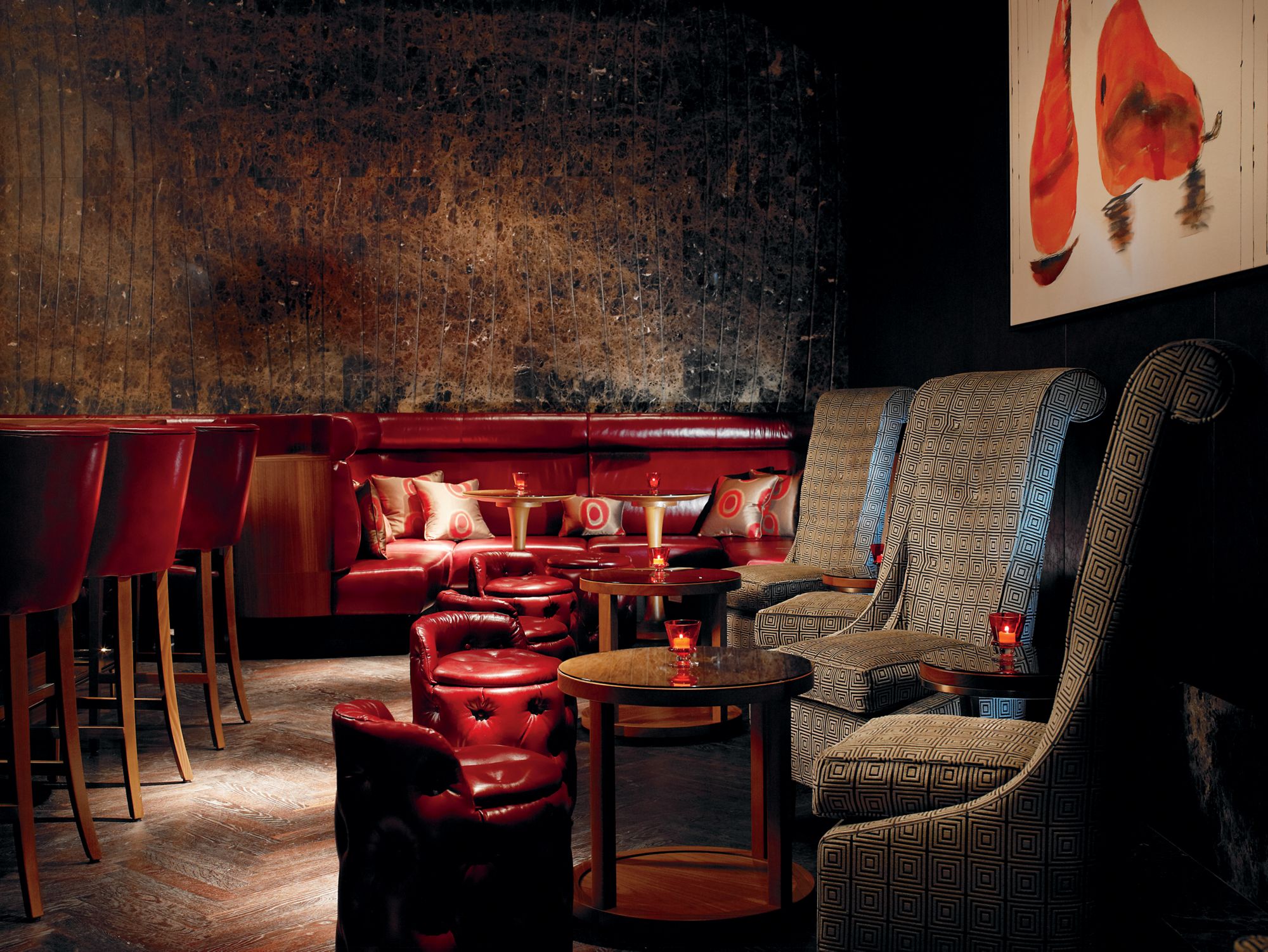 When done with dinner, we walked over to the D-bar where Laveena ordered a glass of Veuve Cliquot, Rose' Brut while I had the Ritz Cocktail, which had in it a perfect mix of Grand Marnier, Courvoisier Cognac, some spiced orange syrup, some lemon juice and champagne. Our time at the D-bar helped complete the evening as the young lady serving us said that this was an award-winning bar which served Vienna's finest smoke infused and barrel aged cocktails along with some truly delicious seasonal specialities with molecular influences.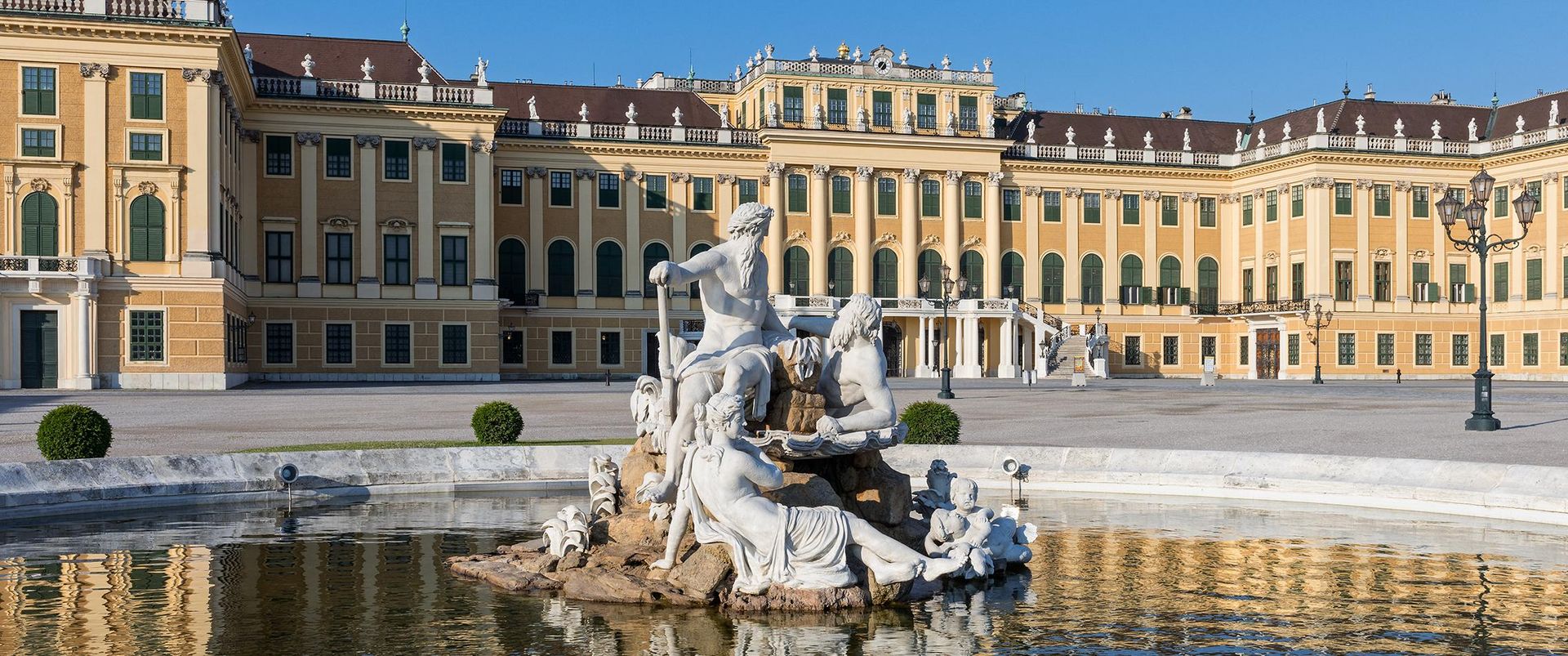 Vienna is a city with an intellectual and artistic legacy. It is a place where music, history, culture and architecture blend together in perfect harmony and makes it one of the world's most loved cities. And in this city which was home to the likes of legendary greats like Beethoven, Mozart and Sigmun Freud, we visited the Schonbrunn Palace, the summer residence of the Habsburgs. The 1441 room Baroque wonder is a must visit while in Vienna.
We also visited the Vienna State Opera and The Karlskirche and we enjoyed a romantic horse carriage ride through the city.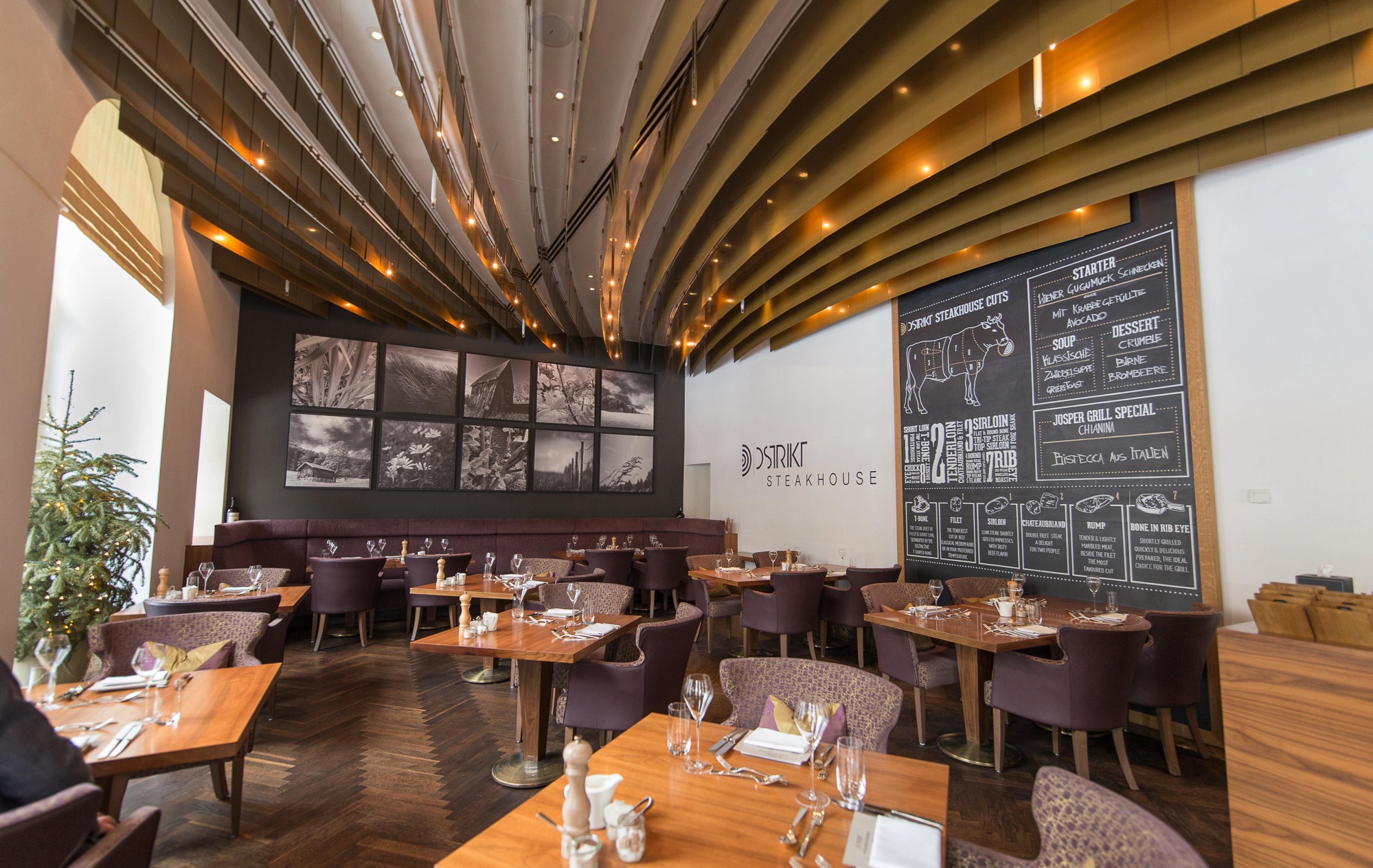 On November the 9th was Laveena's birthday and we started of this very special day with breakfast at Dstrikt where we were shown to our table by the window by the very lovely restaurant manager, Christina.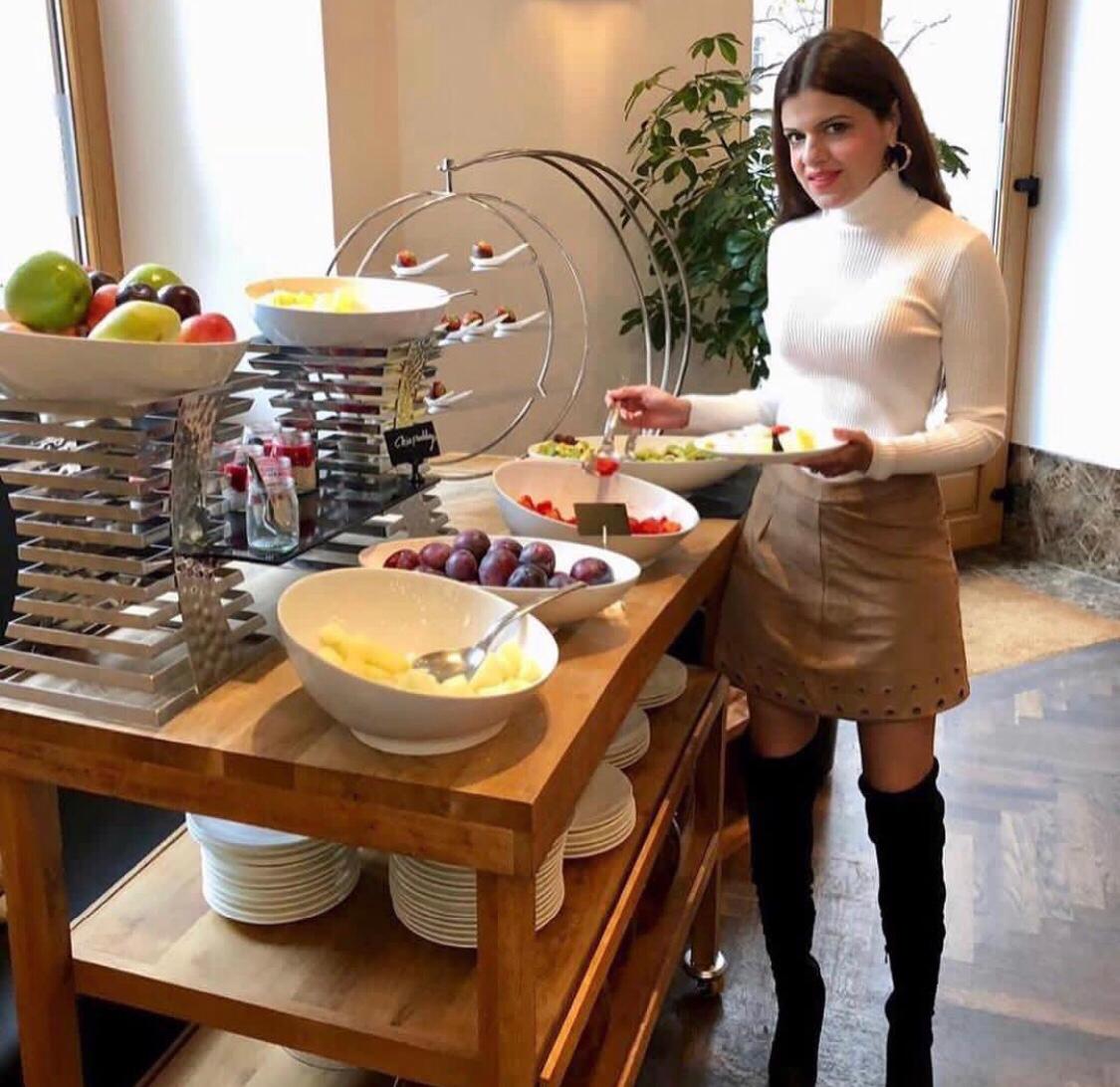 She said that we would be served by Peter, who we were very lucky to have attend to us as he was efficient, attentive, prompt, precise, pro-active and eager to please. Everything we needed from our Viennese coffees, to our perfectly prepared eggs, Laveena's  gluten free breads and my request for my salmon to be twice smoked, was carefully looked into and executed. We couldn't help but comment that Peter was one of the best we had ever encountered at a luxury hotel property in Europe and feel that The Ritz Carlton is really lucky to have him as a staff member. Our breakfast experience that morning was very different from most because of Peter and it was a perfect start to an important day in our lives.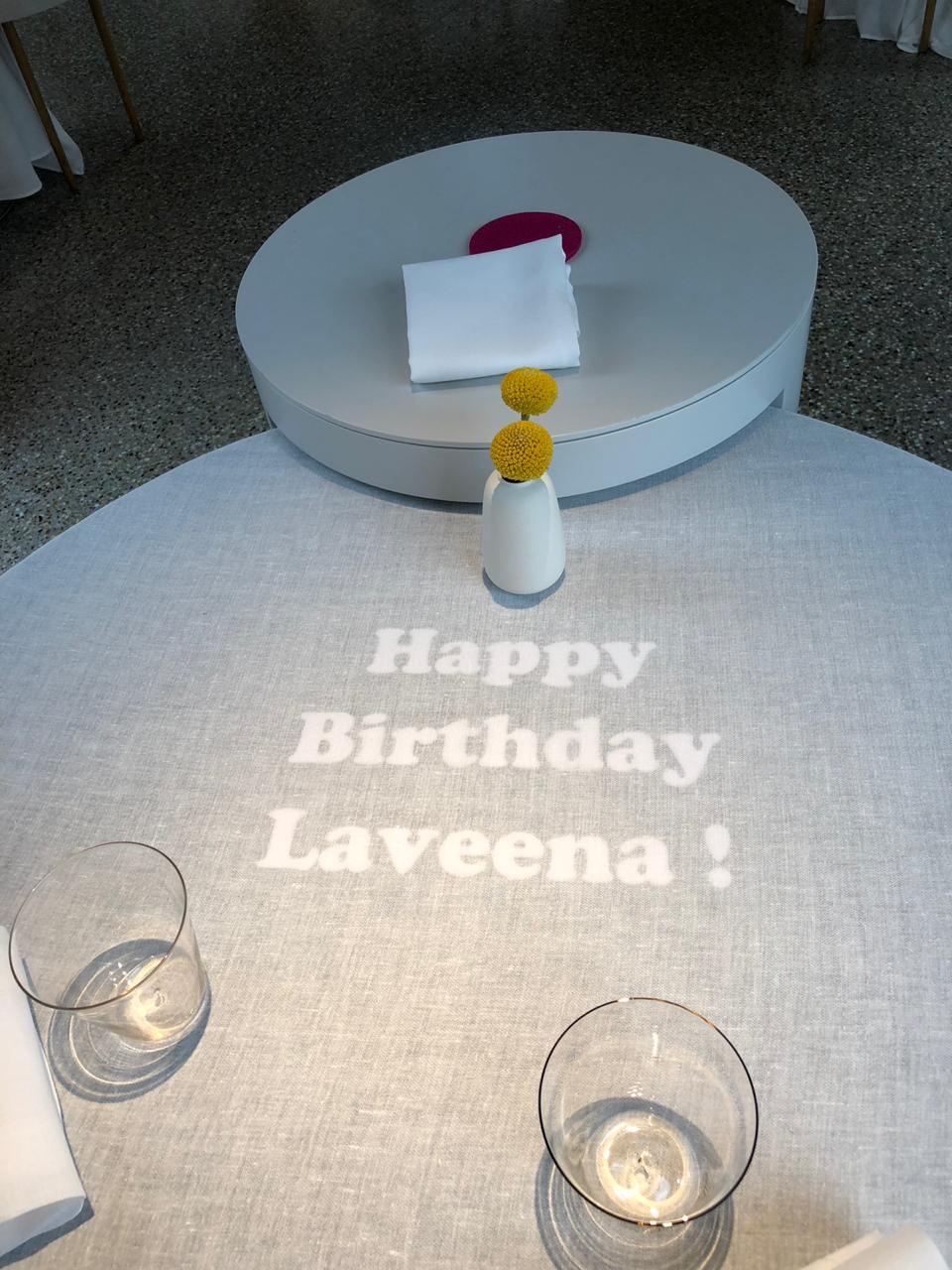 We returned to our suite to find it decorated for Laveena's birthday. A bottle of champagne and a gooey, moist and absolutely delicious gluten free chocolate mouse cake were placed on the table with a note from the hotel staff wishing Laveena a super day ahead.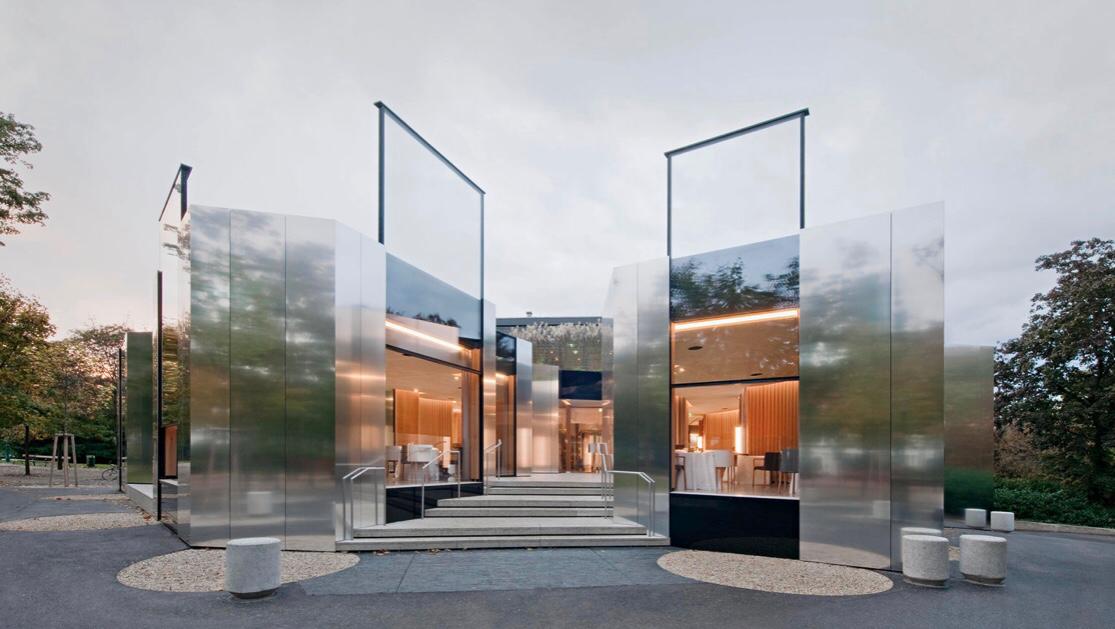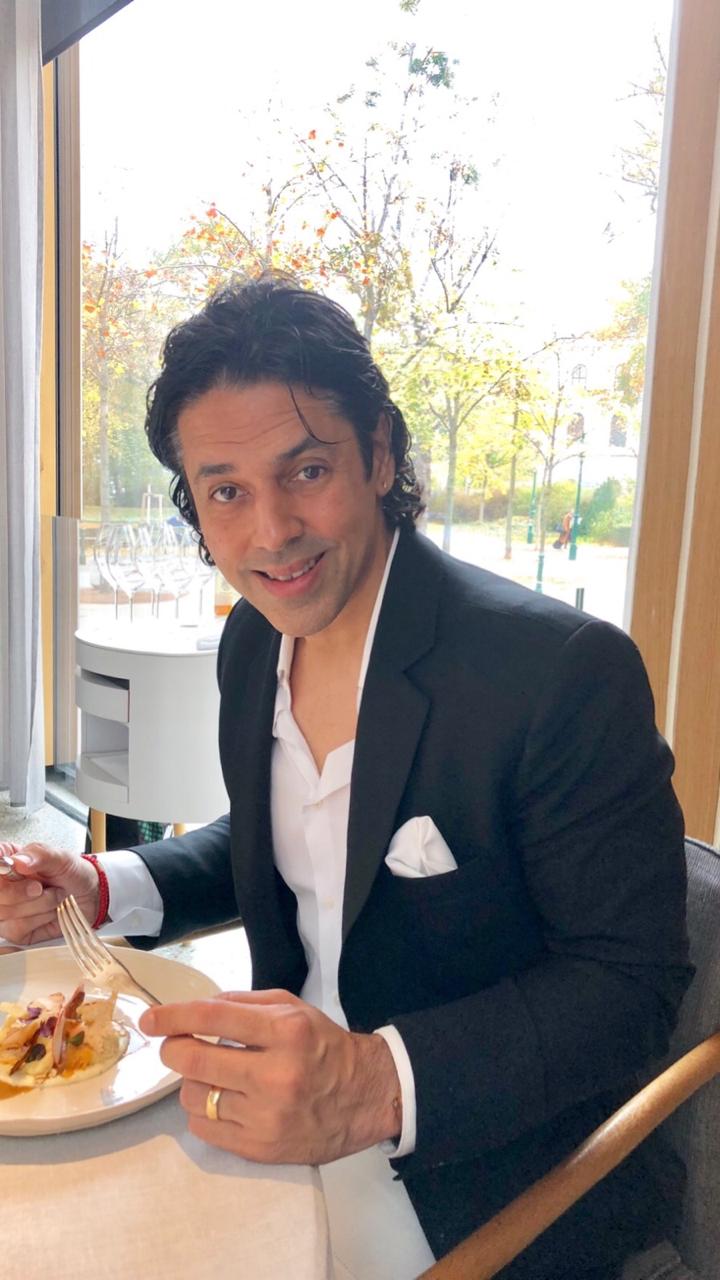 We had a table booked at Steirereck, an award winning restaurant, housed in a monolithic glass cube in Stadtpark, a short walk away from The Ritz Carlton. Chef Heinz Reitbauer's signature style of modern Austrian cooking has won his theatre of culinary technique, style, innovation and above all taste, a number of coveted awards including the No 14 spot in the 2018 World's 50 Best Restaurant list. Family owned for generations, the menu has a bias towards Austria's rural Styrian region.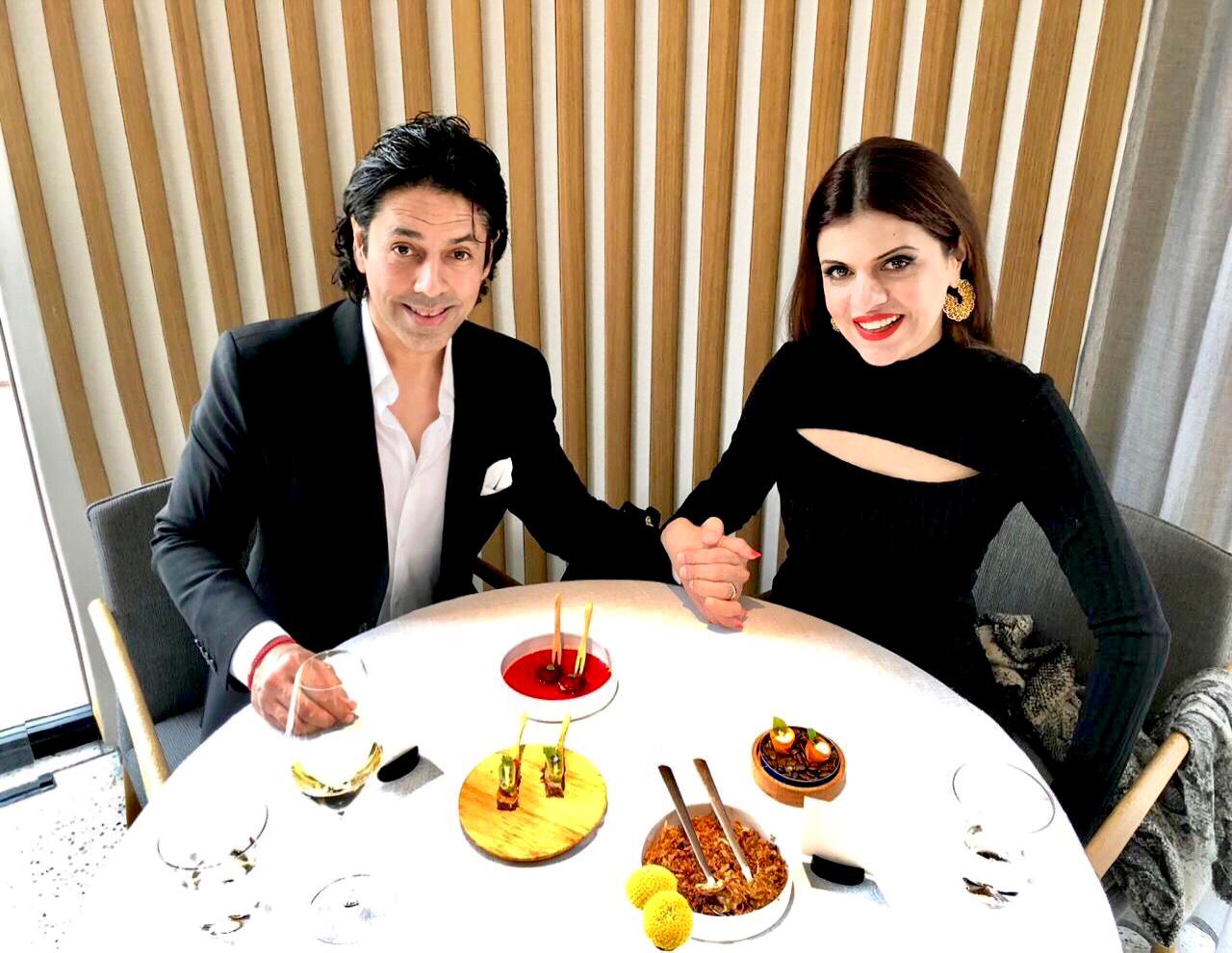 For us as for many, the standout dish was the freshwater mountain fish, Char, cooked at our table in hot beeswax. We also loved the smoked eel with Winter carrots, Black Kale and Meyer Lemon and the Marchefeld artichoke with Duck egg, Chenterelles and Viennese Sturgeon Caviar.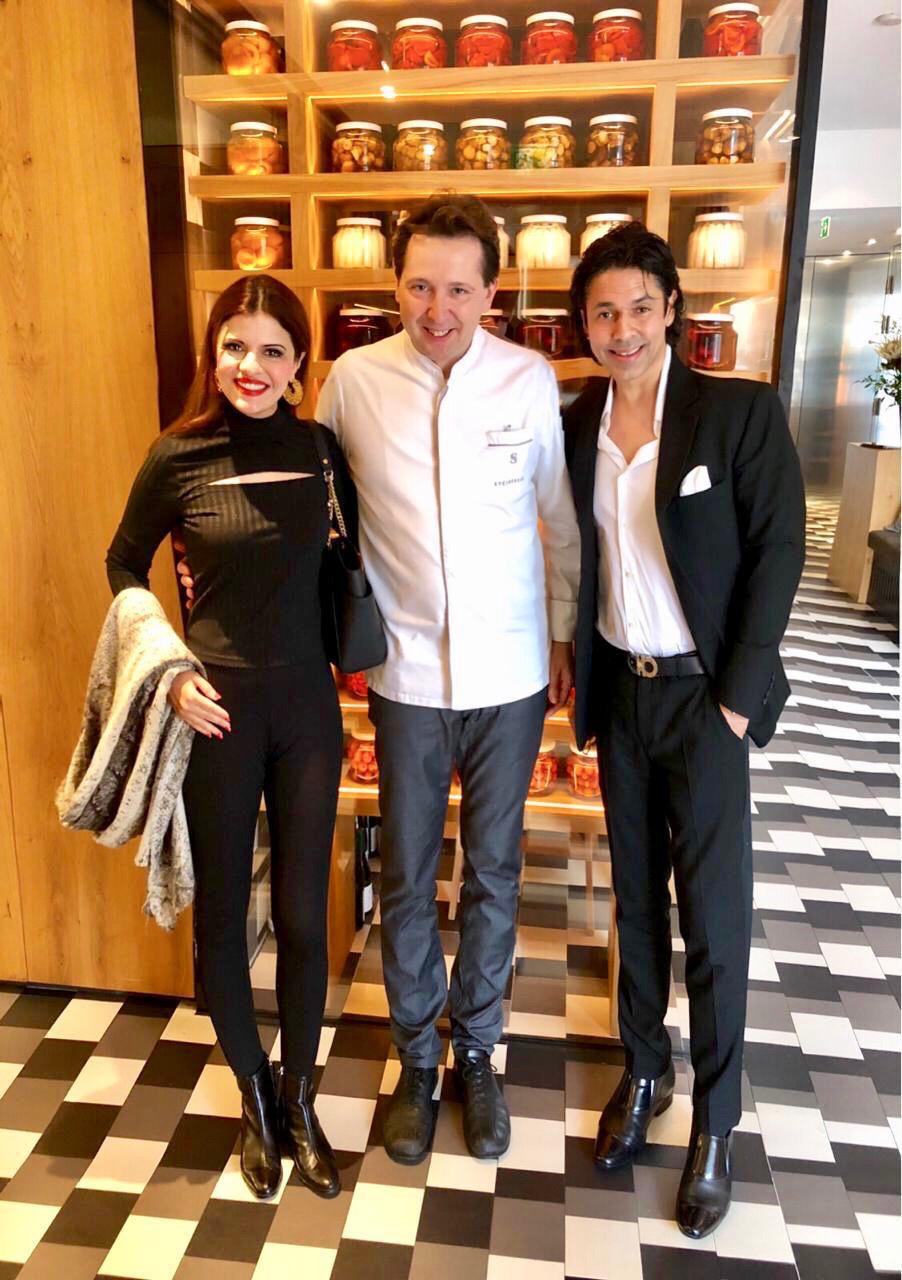 Meeting and interacting with renowned and decorated Chef Reitbauer was indeed an honour for us and Laveena's birthday meal was truly one to remember with a sweet San Pellegrino Word's Top 50 sign off.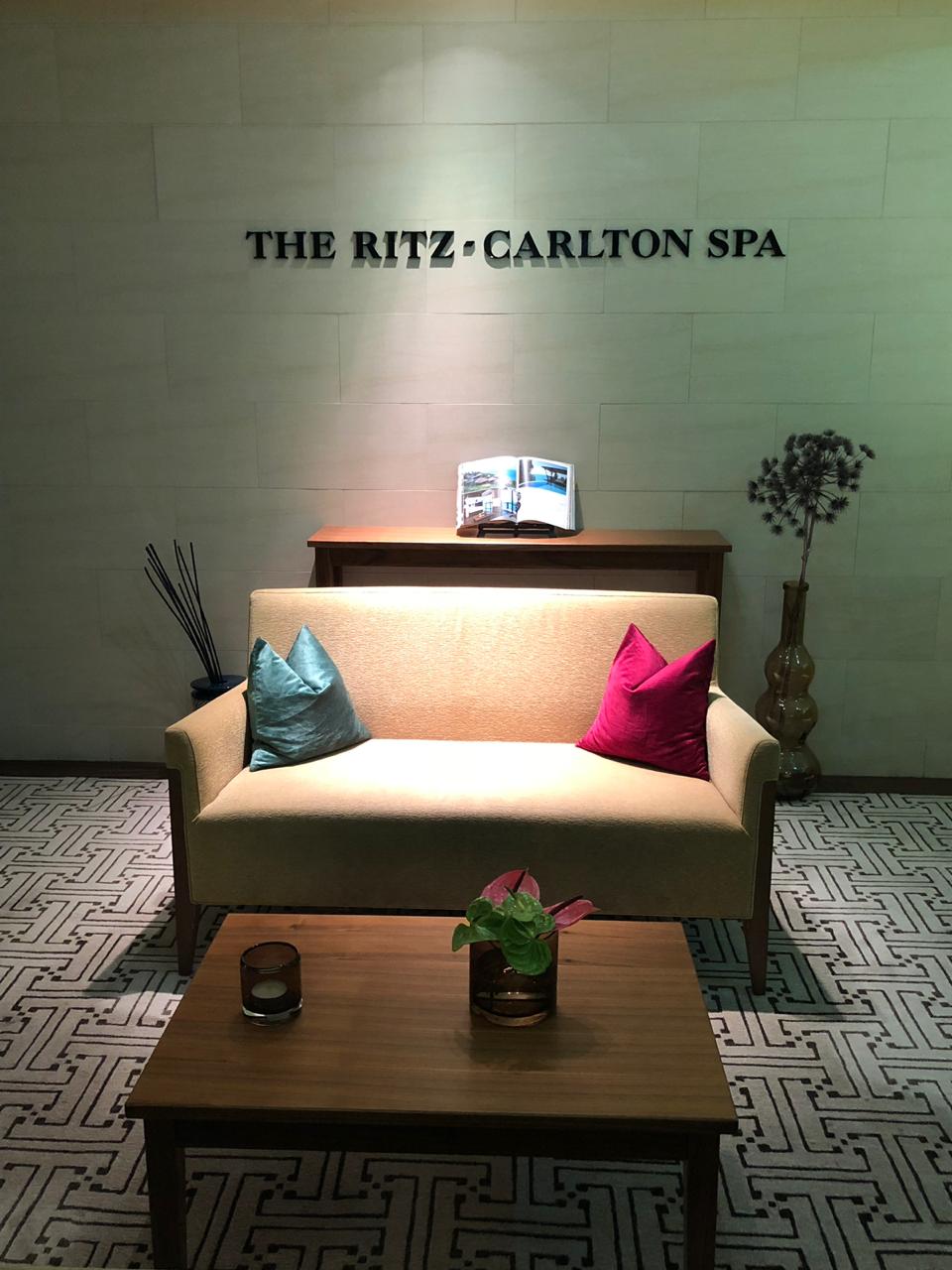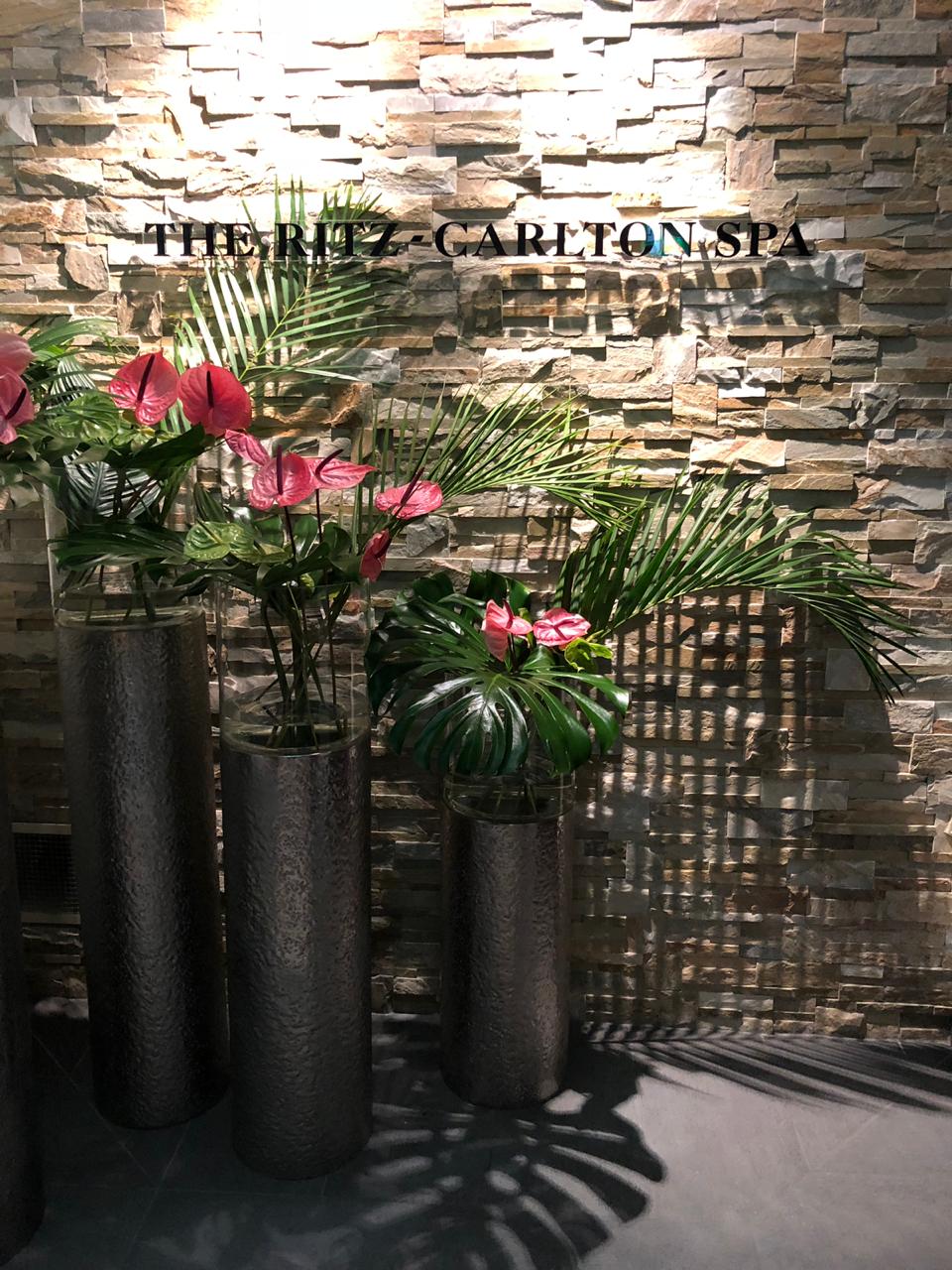 The celebrations however did not end there as we returned to our hotel where the fun continued with a visit to the hotel spa where we enjoyed a couples massage with treatments customised especially for this very special day. The brands of oils used were by ESPA and Susanne Kaufmann, Austria's premier line of luxury and organic products.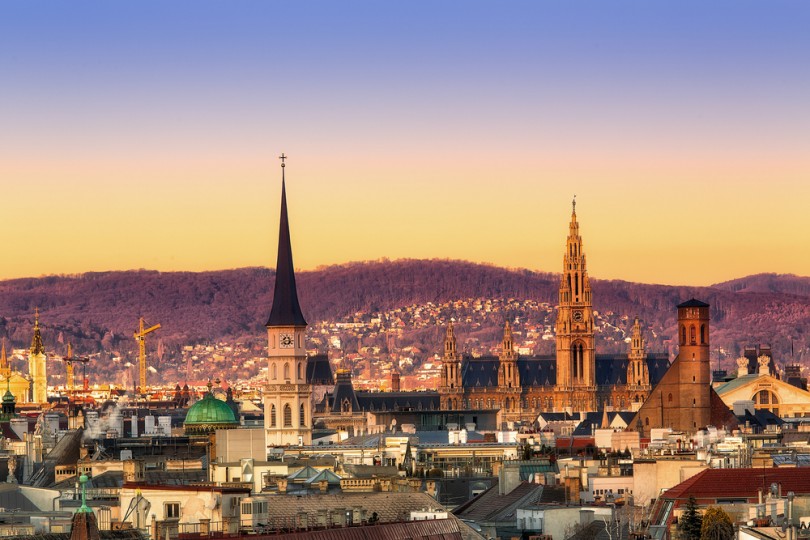 The Ritz Carlton Vienna is a grand and harmonious mix of Austrian luxury, culture and class. Everything from our fabulous suite, to the wonderful staff, the exclusivity and privacy we enjoyed at the club lounge, the high service standards at Dstrikt and the hotel's perfect location, together made the hotel easily score Five 'travelmango' stars. This means that we will look forward to visiting Vienna again soon and when we do, we would definitely want to return as guests at The Ritz Carlton.
---
 Ritz Carlton Vienna (Austria)
---
• Location: Google Maps • Address: Schubertring 5-7, 1010 Wien, Austria • Hotel website: Ritz Carlton Vienna
---
Our Rating
---
Location: 9/10
Food and Cuisine: 9/10
Design: 9/10
Rooms: 8/10
Service: 8/10
Overall experience: 9/10
---
Articles you May Love To Read
---
THE FABULOUS RITZ CARLTON IN SAN FRANCISCO
---
Follow me on Facebook , Instagram and  Twitter for some amazing travel posts
---